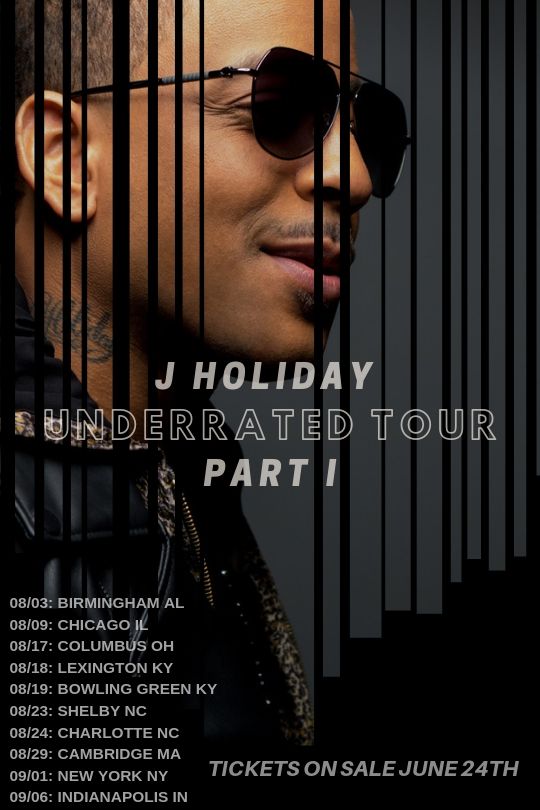 J. Holiday is ready to hit the road after releasing his new single "Feels Right". The R&B singer best known for his hit singles "Bed" and "Suffocate" will be going on the first leg of the "Underrated" tour.
The 10 city tour begins in Birmingham, Alabama before wrapping up in Indianapolis, Indiana. The tour will also set in New York on September 1st.
J. Holiday is currently putting the final touches to his fourth studio album "Time".
Tour dates:
August 3rd – Birmingham, AL
August 9th – Chicago, IL
August 17th – Columbus, OH
August 18th – Lexington, KY
August 19th – Bowling Green, KY
August 23rd – Shelby, NC
August 24th – Charlotte, NC
August 29th – Cambridge, MA
September 1st – New York, NY
September 6th – Indianapolis, IN