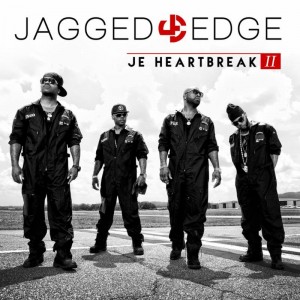 Following its peak position at #1 on the iTunes, Google Play and Amazon R&B charts, Jagged Edge's eighth studio album "JE Heartbreak II" is now the #1 R&B album in the country.
 
"Jagged Edge is one of the longest standing R&B groups in the business with a history of consistency when it comes to delivering hit records," says Larry Mestel, CEO of Primary Wave. "I am pleased to be a part of this success for the group and to celebrate this moment with my friends and colleagues Jermaine Dupri of So So Def and Michael Mauldin of Mauldin Brand Agency." 
 
In the weeks leading up to the release, the veteran group embarked on an extensive marketing and publicity campaign which included exclusive features on Spotify, Shazam and "Pandora Premieres," where the album garnered over 700,000 streams – the second highest premiere since the program's inception.
 
Jagged Edge will visit the nationally syndicated Steve Harvey Morning Show on Friday, November 7th at 8:30am to discuss "JE Heartbreak II" with Mr. Harvey and his 7 million listeners. 
 
"This initial response to 'JE Heartbreak II' confirms my belief that people really do want true R&B," says So So Def CEO Jermaine Dupri. "I look forward to continue showing the industry that this kind of music is wanted in today's marketplace."
 
JE Heartbreak II is a joint venture between So So Def and Hard Case Records and is distributed by BMG Primary Wave Artists Services. The album is available everywhere and can be purchased online.