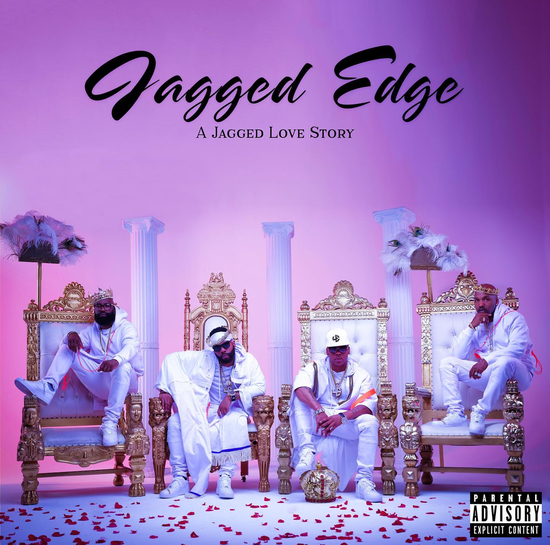 Jagged Edge have been gearing up for the release of their milestone 10th studio album. After over two decades in the music industry, the group have an extra special treat in store for their fans.
The new album is called "A Jagged Love Story" and is set to release on July 15th, 2019. But most importantly, the project is set to be a double album!
 
The group exclusively revealed the news to us on a recent episode of our SoulBack R&B Podcast. Here is what Kyle and Wingo had to say.
Kyle: We're on our 10th album. The name of the album is "A Jagged Love Story". The name of the single is "Closest Thing to Perfect".

Wingo: For the past nine albums, we did 12, 13 or 14 songs on the project. This album is going to be a double album, you're going to get 21 Jagged Edge records. We're doing it because this is our 10th album, and this is a milestone for us. Plus we've never done it before, and we're big on still trying to set the bar. We're trying to top every project. We just wanted it to be special, 20+ years in the business. Our fans are still here with us, we just wanted to give them a treat.
These types of double albums have become a rarity in R&B these days. Most recently Musiq Soulchild released "Feel the Real" as a double album back in 2017. It's always an exciting experience when you get double the music from one of the genres top artists.
Further, the group went on to explain the sound you can expect on the new album:
Wingo: Just like the last two albums, we produced everything ourselves. We've always written everything ourselves from day one. It's going to be vintage Jagged Edge, but technology moves faster than we do. There are a bunch of new styles and vibes that you can incorporate in what you do. That's what you're going to get. Vintage Jagged Edge with a 2019 feel.
That sound was especially evident on the group's first single "Closest Thing to Perfect". Get ready for a whole bunch of Jagged Edge music coming next month!