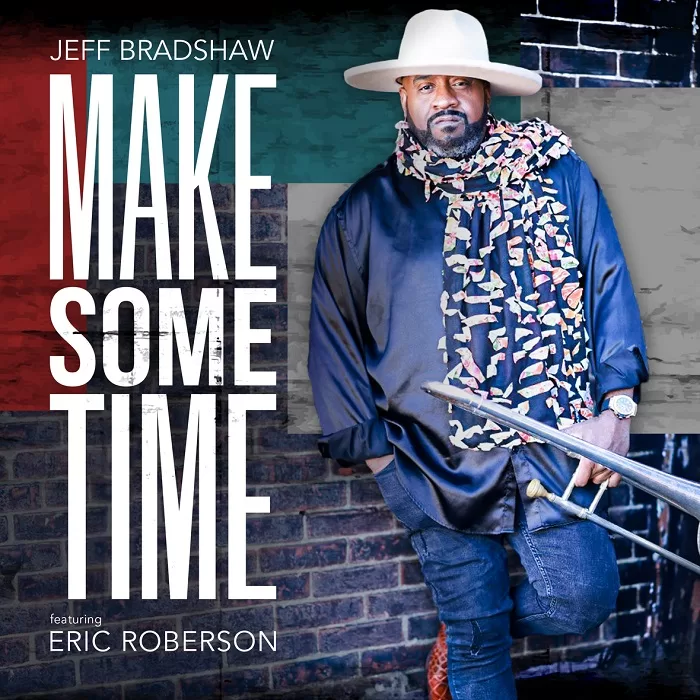 World renown Trombonist extraordinaire Jeff Bradshaw has just released his latest single "Make Some Time" featuring Eric Roberson.
Bradshaw has also released a second new single called "Carrie's Bread Puddin'", which you can check out below.
Both of the songs will appear on his recently announced upcoming album "Jeff Bradshaw: 20". The album will release on June 23rd, via the Music Matters Entertainment/SRG-ILS Group label imprint.
The smooth jazz-infused, "Carrie's Bread Puddin'" is what Bradshaw calls a "southern church, hip-hop, D'Angelo swag" style song, honoring his mother's life and her famous bread pudding. He adds:
"This song is dedicated to the most amazing person in the world! A church going, South Carolina raised, wife and mother of 3, who picked cotton, and beat all the odds because of her Love for God and family! Her famous Bread Pudding that I was raised on, that she still makes weekly for her church, is still as amazing as it was when I was A child!"
Meanwhile, he also adds about "Make Song Time":
"The song is inspired by people who hustle wanting to date people who hustle. We're all busy, but make sure you carve out some time for yourself. While you're at it, carve out some time for us."
Stay tuned for the upcoming album.