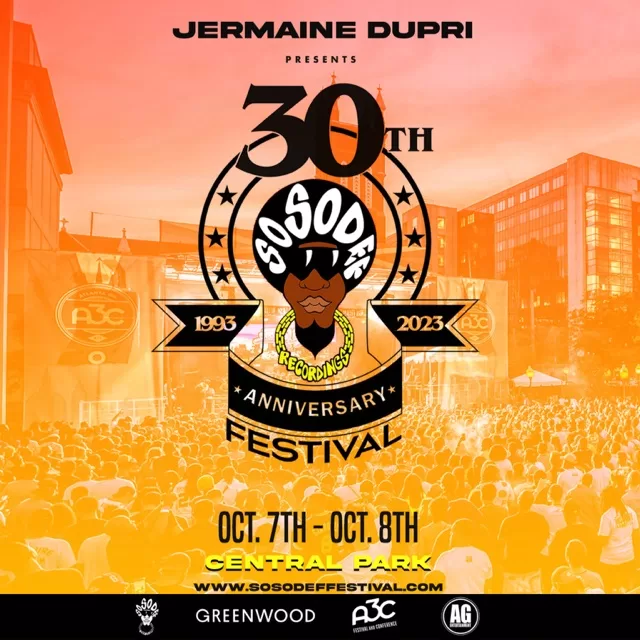 Musical icon Jermaine Dupri has special plans to commemorate the 30th Anniversary of his label So So Def.
Dupri has just announced So So Def Festival, a celebration of hip-hop and R&B music. The multi-day festival will feature performances from world-renowned artists who have collaborated with the mega hitmaker over the last 30 years. The two-day live music event will take place on October 7th from 12 PM – 11 PM ET and October 8th from 12 PM – 10 PM ET in Atlanta's infamous Central Park.
For additional information and updates, please visit ​​https://sosodeffestival.com/.