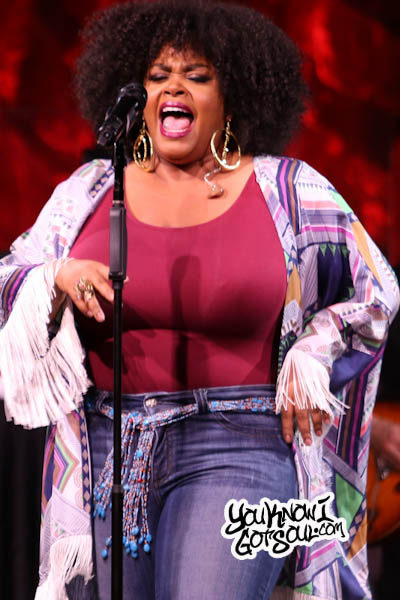 Iconic singer Jill Scott has just announced that she's partnered up with Hallmark's Mahogany brand to create a new offering of greeting cards featuring design, editorial and sound inspired by and created with Grammy Award-winning singer herself.
"The Mahogany brand is genuine, progressive and optimistic – values that are important to me and reflected in my music and poetry, and now, through my card collection," said Jill Scott. "I was inspired by highlights within my own life – love, marriage, motherhood – in the writing behind these cards, and I am excited to be involved in a project that will give others another way to express their love to the people that matter most to them."
Scott worked with the creative team at Hallmark to come up with designs that reflect her personality, often including layers of vivid colors, natural textures and soothing metallics. Scott also helped set the editorial 'voice' and wrote many of the cards— opting for affirming, optimistic and genuine messages.
The Jill Scott Collection includes 20 cards for Valentine's Day, Mother's Day, Father's Day, graduation, friendship, love and support. Ranging from $3.99 – $5.59, the cards feature unique combinations of patterns, colors, lettering and illustrations created specifically for this collaboration.
The Valentine's Day and Everyday collections are available at select Hallmark Gold Crown stores and mass retailers starting this month. In addition, seasonal collections for Valentine's Day, Mother's Day and Father's Day will be available throughout the year.
In 2018, the Jill Scott collection will expand to gifts including notebooks, mugs, trinket trays and pouches, which will be available at select Hallmark Gold Crown stores.