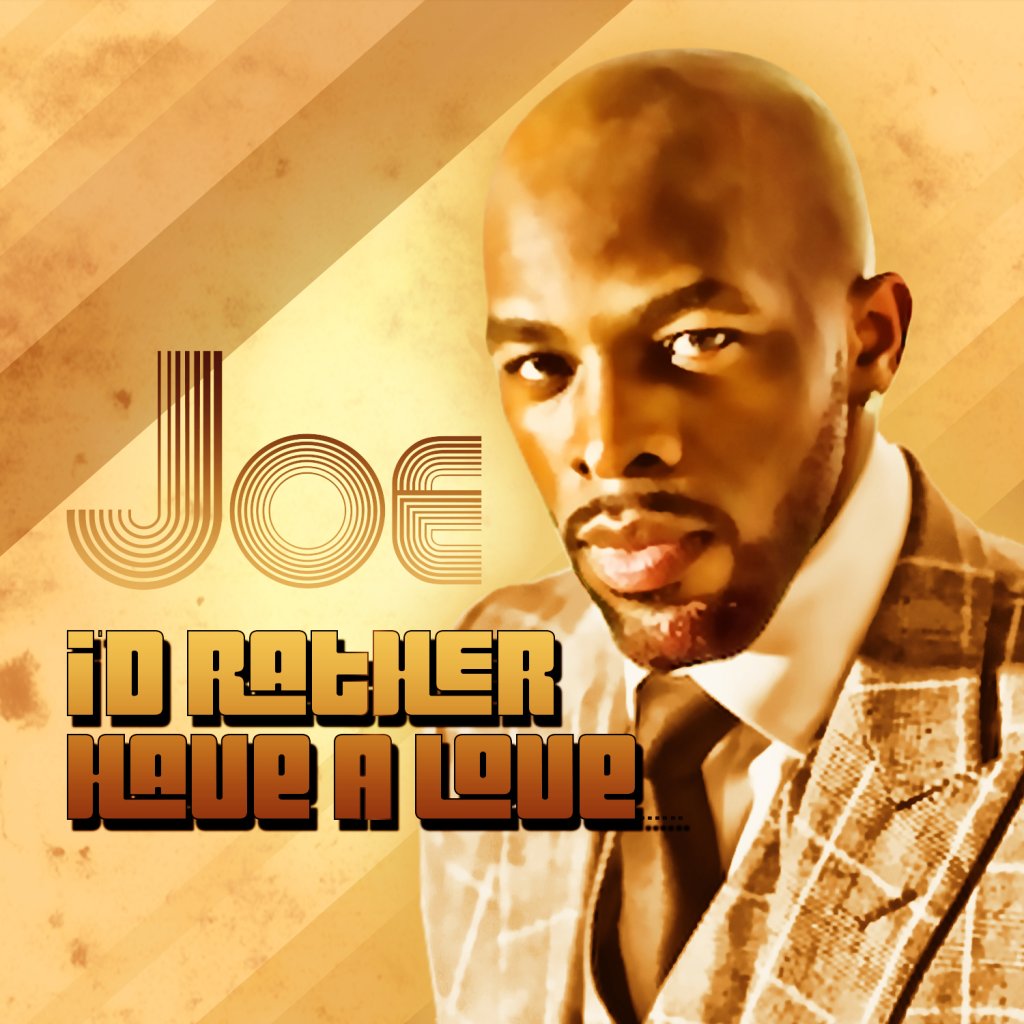 Multi-platinum selling R&B singer/songwriter/producer Joe delivers a remix for his Top 10 Urban AC radio hit "I'd Rather Have A Love" featuring Terror Squad leader Fat Joe. "I'd Rather Have A Love" is the first single off his highly-anticipated new album DoubleBack: Evolution of R&B which will be released on July 2, 2013 via the newly formed Massenburg Media, helmed by industry heavyweight Kedar Massenburg.
DoubleBack: Evolution of R&B will be available in 3 versions of the CD, and can be pre-ordered on Amazon.com now. The standard will carry 12 tracks, Target's version will have 2 bonus tracks and Best Buy will tout the remix of "I'd Rather Have A Love." More than half of the album was written, produced and or arranged by the soulful crooner himself. Joe also enlisted superstar producers Stargate (Ne-Yo, Beyonce) and DOA (Tyrese, Wale) to collaborate on the new album. In a recent interview with Vibe.com Joe shared the one thing he wants to bring back to R&B is "class." In describing the meaning behind the album's title and the style of the project, Joe states that this was "an ode' to classic R&B. I double backed to when music was heard with live horns, live strings, and live drums, to a time when soul music was very stylish and elegant."
The single "I'd Rather Have A Love" steadily climbs the charts and is #7 nationally at Urban AC reaching an audience of +80 million. The video for the smooth sexy song was directed by renowned music video and film director Hype Williams and is being played on VH1, BET Centric, Music Choice as well as regional video outlets. "I'd Rather Have A Love" is available now for download at iTunes
Doubleback: Evolution of R&B Tracklist:
1. Something For You
2. Easy
3. Baby
4. Compromise
5. Magic City
6. I'd Rather Have A Love
7. Love & Sex (featuring Fantasia)
8. Sexy
9. More
10. Mary Jane
11. 1 to 1 Ratio (featuring Too Short)
12. DoubleBack
Target (2 Bonus Tracks)
1. Walk Away
2. Smoove
Best Buy Bonus Track
1. I'd Rather Have A Love (Remix featuring Fat Joe) .