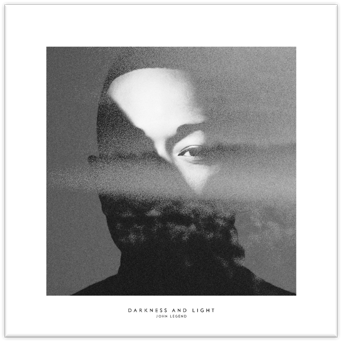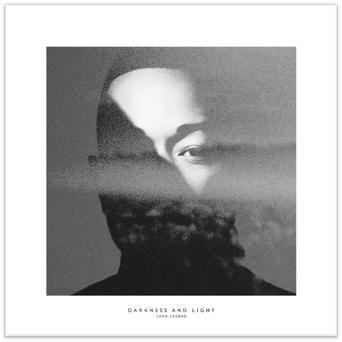 Grammy Award winning rnb superstar John Legend has just revealed the album cover, tracklist and release date for his greatly anticipated upcoming album "Darkness and Light". The project will release December 2nd via Columbia Records, and it was executive produced by Blake Mills of The Alabama Shakes. It is available for pre-order now.
"Darkness and Light" features the lead single "Love Me Now" for which he will release the official video shortly. The track was written and produced by John Legend with Blake Mills (Alabama Shakes) and John Ryan (One Direction).
The album also features high profile guest collaborations including Chance the Rapper, Alabama Shakes' Brittany Howard, and Miguel.
Producer Blake Mills added the following about the upcoming album:
"DARKNESS AND LIGHT is John Legend's manifesto. Following the tradition of Soul/R&B music that celebrates love and challenges indecency, DARKNESS AND LIGHT digs into John's long-standing devotion to social justice, the challenges and rewards of a marriage constantly in the public eye and the recent birth of his first child, Luna. This record goes against the grain, boldly reminding us that though darkness is abound, it is the light that will ultimately push us forward."
John Legend "Darkness and Light" Tracklist
1. I Know Better
2. Penthouse Floor (feat. Chance the Rapper)
3. Darkness and Light (feat. Brittany Howard)
4. Overload (feat. Miguel)
5. Love Me Now
6. What You Do to Me
7. Surefire
8. Right By You (for Luna)
9. Temporarily Painless
10. How Can I Blame You
11. Same Old Story
12. Marching Into the Dark