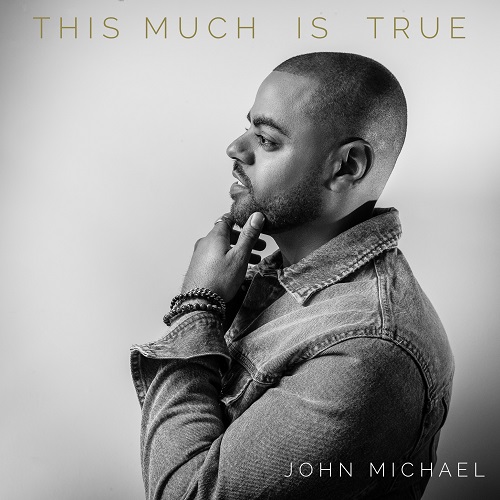 Valentine's Day is a perfect time to pay homage to a loved one, and singer John Michael does just that for his wife on the new single "This Much is True". He adds about the song:
I found this dope producer named Tone Jonez. I fell in love with the track and I started writing ya know. I felt compelled to write about my experience with love and a strengthened relationship that I've experienced with my wife. We spend so much time glorifying toxicity. I felt like I needed to write about positive love. Partnership love. That Russell Wilson and Ciara type love. Because that's what I have. When I met my wife I had nothing. She stayed with me from living in rooms, living in hotels, to now us living a life we dreamed of financially and spiritually. She knew me at my lowest and wasn't scared away. She allowed me to grow and allowed me to find my groove in life. This song is for her and for any man wanting to honor his woman or vice versa. This is a thank you to strong women all over the world for doing things the right way. Working hard, loving hard, being tough, being great mothers. All that.
While John Michael has been one of our favorite emerging R&B singers to follow in recent years, it's been some time since he's released new music. As he exclusively shares with us, he's found the motivation again:
"It's crazy that Snoop Dogg playing my music on Instagram is what really got my motor going again. A legend and icon like him knowing my lyrics. That kind of was a reminder that I do have a gift and shouldn't waste it. A good friend Sirius XM host Cayman Kelly calls me regularly too, ever since like 2012 he's called me just to talk and remind me of my ability to make good music and my potential."
It also sounds like he's got a lot more on the way. In addition to performing tonight in his hometown Virginia, he'll have more shows coming as well as new music and content in the works. Stay tuned!