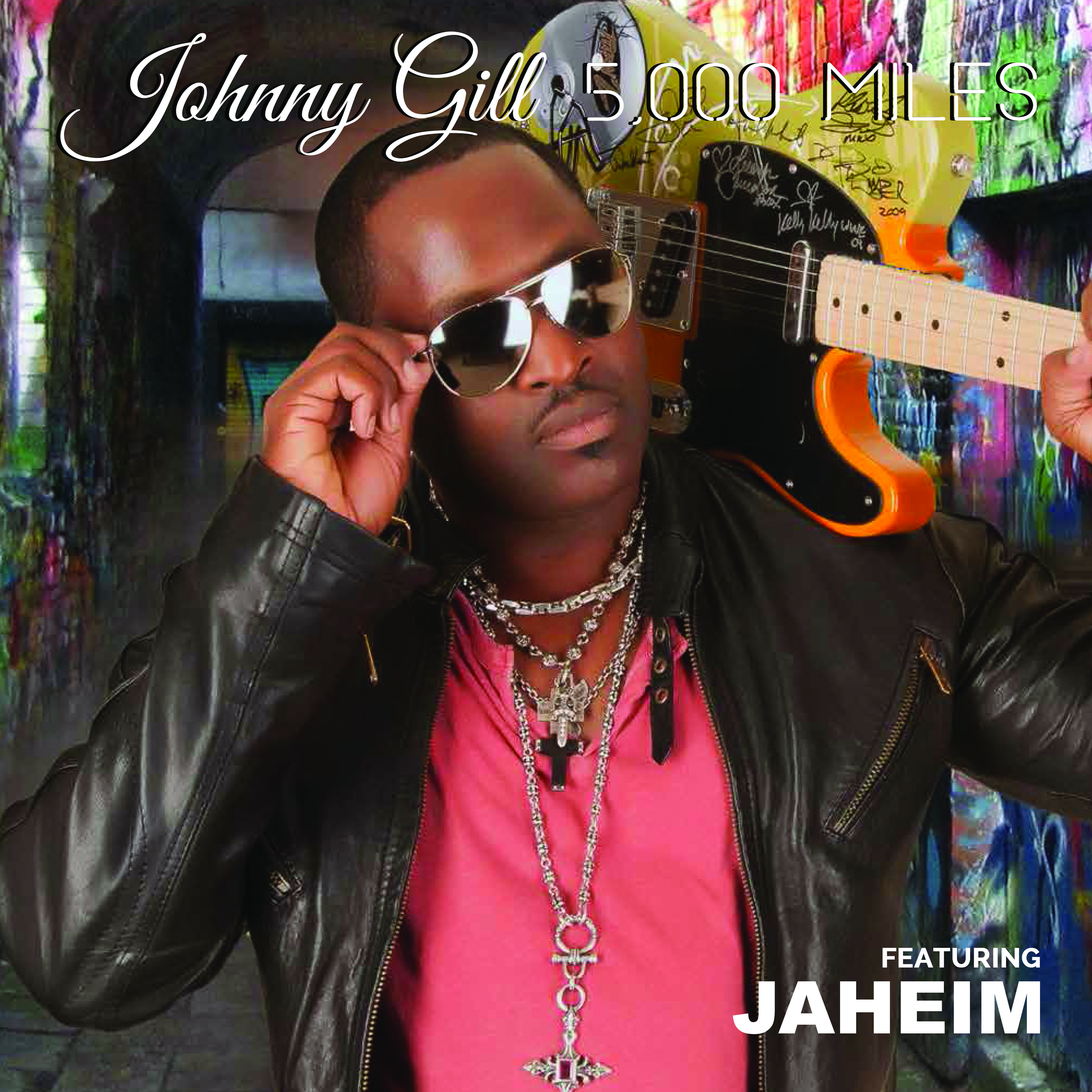 Legendary r&b singer Johnny Gill has garnered another top five radio chart-topper off his Game Changer album with the release of his new single "5000 Miles" featuring R&B crooner Jaheim. The single has aggressively climbed the charts since its release and has held the #5 spot on the Billboard Adult R&B chart for three consecutive weeks.
Released on J Skillz Entertainment/Caroline Records, "5000 Miles" has resonated with radio stations and listeners in cities across the country as it is currently ranked in the top five most played songs in the country on the Mediabase Urban AC chart, which includes artists like Childish Gambino, Mary J. Blige, Charlie Wilson, and Bruno Mars. The single can be heard in several cities including New York, Atlanta, Philadelphia, Cleveland, Nashville, San Francisco among others including SiriusXM and Music Choice. "5000 Miles" is available at all digital retailers.
Released in 2014, Game Changer has spawned three other top five hit singles that include title track "Game Changer," "Behind Closed Doors," and the #1 smash hit "This One's for Me & You" ft. New Edition, which received a nomination for a NAACP Award in the Outstanding Music Video category (2017).
Johnny Gill has already enjoyed an amazing start to 2017 with the success of the hit BET three-night miniseries The New Edition Story, which aired in January and garnered over 29 Million viewers. Johnny along with bandmates New Edition also received one of the most prestigious honors in Tinsel Town with their own star on the world famous Hollywood Walk of Fame. In addition, Gill joined R&B icon Charlie Wilson as a guest on his In It To Win It national arena tour, which stopped in major cities including New York, Los Angeles, Atlanta, D.C., Cleveland, Las Vegas, New Orleans and more.