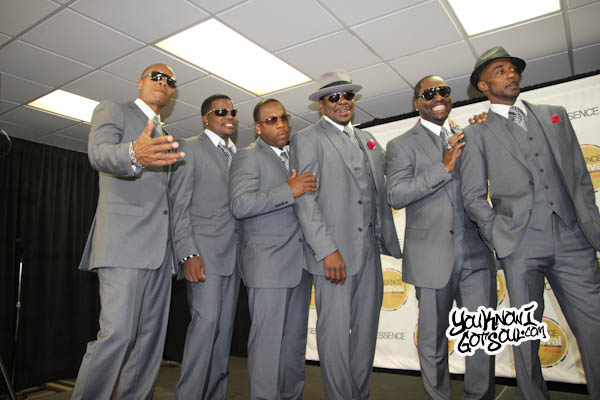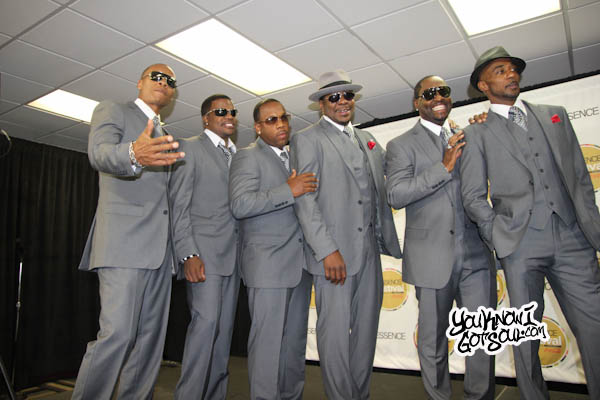 Since New Edition released their last album "One Love" in 2004, the rumors have run rampant about another potential album. The group has often made mention of a potential project produced by Jimmy Jam & Terry Lewis, the legendary producers who they collaborated with on their 1988 album "Heart Break", but nothing has come to fruition. However, things took a step in the right direction when for Johnny Gill's recently released "Game Changer" album, the group got back together to record a song on it. The new song is called "This One's for Me and You", and Johnny had this to say about it:
We nailed the song, it's like a straight up New Edition just being grown folks and singing grown folks music and I think we nailed.
The exciting news that came out of our interview with Johnny was that the group is also making plans to record more new music. Even after the new music stopped, the group's extensive touring has only left fans of the legendary group hungry for more. Johnny revealed the following to us:
Well we haven't recorded since 2004 but I'll tell you it was fun. Sitting in there and doing that and recording, we kinda got the bug and started talking about setting dates and times to get in here and do a New Edition project. Something great came out of that and it was all due to the fact that everybody came in to support me, something I'm very grateful for.
We'll have to wait and see what comes out of this, but it's certainly a good sign that New Edition already has one new song under their belt. With all of the reunions happening in r&b and the new music coming from them, it's only right that New Edition follow suit in 2015. Stay tuned and we'll see how this plays out.