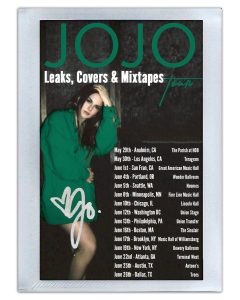 In a very ambitious move, veteran r&b singer JoJo offers up a special treat to her true fans with the announcement of the upcoming "Leaks, Covers & Mixtapes" Tour. During the month long trek, the singer will hit up major cities from Los Angeles to New York to Atlanta to Chicago and more.
Presumably, the tour will consist primarily of what the tour title states. If you've followed the career of JoJo, you'll know she's had plenty of mixtapes, leaks and even EP's in the decade long wait between her second and third albums.
The singer was finally able to release her album "Mad Love" back in 2016 via Atlantic Records.