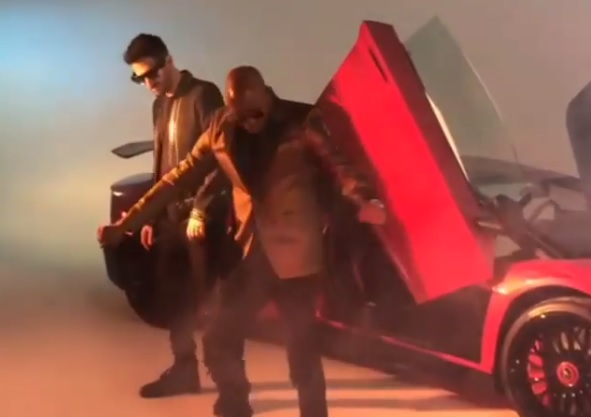 The collaboration that has R&B fans talking is getting closer to a release and is also receiving the video treatment. Jon B. and Donell Jones were out in L.A. yesterday shooting the video for their upcoming duet "Understand". The song is the first single from Jon B.'s upcoming album and is expected to release in April.
Both artists recently shared behind the scenes videos from the shoot on their social media accounts, which also gave us our first opportunity to hear a snippet of the song. "Understand" was written and produced by Jon and both artists sound vintage on the track. Needless to say, this further heightens the anticipation to hear this gem in full.
We recently had Donell as a guest on our SoulBack R&B Podcast and he gave us some insight into the creation of the song:
Donell Jones: I can't wait for people to hear it. It's exactly what we're missing in R&B today. The lyrics are very strong. It's not about sex, it's about true love. It's about proving to your woman that even though I made mistakes in the past, I want you to understand I'm a different man now. I want to show you that I can be the guy that you always thought I could be. I think that's very important for us to speak to women like that and treat women like that these days because they've been here for us. They deserve more than what we've been giving them in the past.
It appears that Jon B. is moving closer to finally giving fans a new album, hinting earlier this year that new music was on the way. He last released the album "Comfortable Swagg" in 2012.
We also anticipate a new album from Donell Jones, who last released "Forever" in 2013.
View this post on Instagram

🚨 NEW SINGLE ALERT!! 🚨 IG family my NEW single "Understand" is coming your way in April! Had a blast shooting this one with my bro @donelljonesforever. Real R&B lives! #jonb #vibezelect #gorgeousgrind #someone2love #theydontknow #rustilldown #singersongwriter #realmusic #RnB #performer #new #single #newmusic #music #video #musicvideo #newsingle