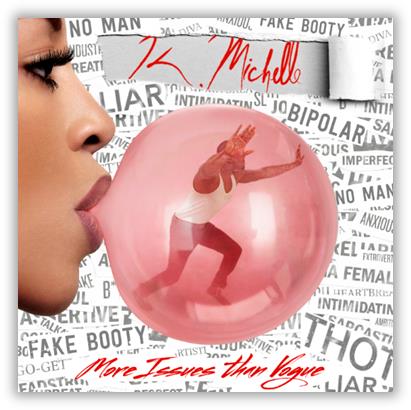 K. Michelle has just released her third album "More Issues Than Vogue" today, and you can listen to the full album stream now courtesy of Spotify. The project is also her third with Atlantic Records and features the lead single "Not a Little Bit" which was written by Kelly Price.
She's also currently starring on the latest season of her reality show "K. Michelle: My Life" which is airing on VH1. We attended a listening event for "More Issues Than Vogue" earlier this month in NYC, and you can read about how it was all rolled out.
As one of the premiere r&b artists in the genre right now, this album is expected to serve as the next stage in the dynamic singer's evolution.