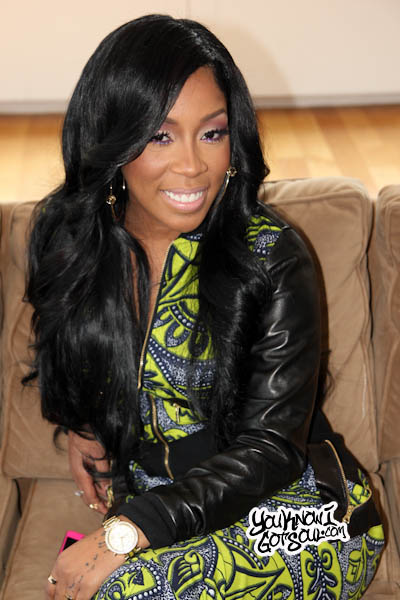 Jack Daniel's Country Cocktails announces the launch of its newest flavor, Southern Peach, crafted in collaboration with acclaimed chart-topping R&B singer and entrepreneur, K. Michelle. Southern Peach will be available for purchase in the Southeast (AL, FL, GA, MS, NC, TN) beginning in April, with a national rollout slated for early summer.
"Jack Daniel's is a brand with rich history. Also being from Tennessee, I've always appreciated how JD falls in line with my southern values," says K. Michelle. "This collaboration with Jack Daniel's Country Cocktails is a celebration of all those values, and I'm excited to share that with my fans."
Jack Daniel's and K. Michelle have a deep history, starting with shared roots in Tennessee, and with the singer being a longtime fan of the brand. Building upon an initial partnership with Jack Daniel's Tennessee Honey, K. Michelle worked closely with Jack Daniel's to craft the newest Country Cocktails flavor. She was involved in the process from start to finish, which included the creation of the custom gold crown cap, exclusive to the Southern Peach flavor.
"We are excited to team with K. Michelle for Jack Daniel's Country Cocktails, Southern Peach," says Casey Nelson, Brand Director, Jack Daniel's Flavor Portfolio. "K. Michelle has been a friend of Jack Daniel's for quite some time, and we are excited to embark on this new journey together."
Jack Daniel's Country Cocktails are premium malt beverages that come in eight flavors – Jack Apple, Black Jack Cola, Cherry Limeade, Berry Punch, Downhome Punch, Lynchburg Lemonade, Watermelon Punch, and now Southern Peach.