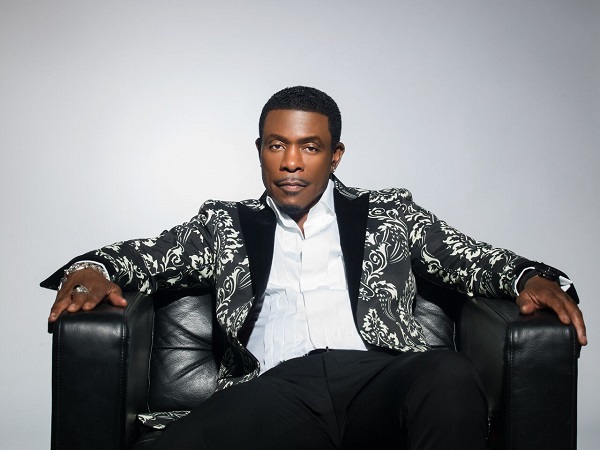 When it came time to interview the legendary Keith Sweat to discuss his thirteenth album, it was only right we called in an expert to help us conduct it. If you've listened to any of our podcasts over the years, you know our friend Edd Bowser of SoulInStereo.com is one of the biggest Keith Sweat supporters out there. So we were excited he agreed to do the interview. Listen to Edd talk to Keith about his 13th album "Playing for Keeps", the sound of his single "Boomerang" and the album as a whole, collaborating with Candice Price and mastering the duet, thoughts on the current sound of r&b, and much more.
YouKnowIGotSoul: You tour almost nonstop. How do you have the energy to keep doing all of these live performances, and why are they such a priority?
Keith Sweat: I love doing what I do, I love touring and performing for my audience. I love having people come out to see me, to reminisce about the good music and also hear the current music. For me, it's something that I really enjoy. It's not about doing it because I want to get paid necessarily. It's about doing it because I love it. I've always had a want to basically be in this music industry for that reason. I just feel like now I'm enjoying life and enjoying doing what I do. It's something I've always wanted to do and will always enjoy doing.
YouKnowIGotSoul: Let's talk about the new album "Playing for Keeps". It's your 13th album. You have had the single "How Many Ways" earlier this year and now the new single "Boomerang" with Candice Price. How did that collaboration come together?
Keith Sweat: I met Candice through a friend of mine, so basically I liked her voice. Her voice is fresh and revitalized to me, compared to what's going on nowadays. So I thought it would be a good look for myself and her, to put her on a record and showcase her. Plan on hearing more from her.
YouKnowIGotSoul: One thing that you've always been is the master of the duet. We don't really hear duets like we've used to. Do you think we've lost the art of the duet?
Keith Sweat: Not really, most people just want to do their own thing. I love doing songs with females, so I do my own thing and add that little extra umph to a record. I don't think so. It's just a person's preference. My preference is to do some songs with females at times. I like the way it flows and the ways it sounds.
YouKnowIGotSoul: What goes into making a good duet? With yours, you always seem to have a lot of chemistry.
Keith Sweat: Both songwriting and chemistry play an important part. It really depends on the song and the individual and what I feel like is going to work on the song.
YouKnowIGotSoul: You've had collaborations with everybody. Is there somebody else on your list who you still want to do a duet with?
Keith Sweat: Nah, not really. I've pretty much been doing this so long, really everybody I always wanted to do a duet with, I'm fine with that. *Laughs*
YouKnowIGotSoul: Talk more about the single "Boomerang". It sounds like a 2018 record, but it also sounds like a Keith Sweat record. You had that new sound but you didn't betray your core sound. In this day and age, how can an artist evolve and not alienate their core?
Keith Sweat: Because I write my own music, I can pretty much do what I need or want to do with a song. I'm not depending on someone to give me a song. For me, I just feel like I have my core base, I have people who want to hear Keith Sweat, I'm not trying to reinvent the wheel because I already know I'm going to get a certain amount of listeners. When I write a song, I have to feel true to the song or I can't feel it's true to me. That's my take on that.
YouKnowIGotSoul: Is staying true to a core sound something younger artists have to do as they evolve?
Keith Sweat: I mean, to each his own. Like I said, everybody is different. My attitude is like, when I do a song, I might not have the same take on a song that other artists have on a song. I might not have to do what another artist has to do to have people gravitate to it. I think I can be fresh with the same vibes without having to really go all the way past what I do.
YouKnowIGotSoul: You've survived through so many genres from New Jack Swing to Neo-Soul to Hip-Hop. What's your opinion of the current direction of r&b?
Keith Sweat: Like I said earlier, to each his own. The current generation of r&b is younger people doing their thing. They're not going to do what Keith Sweat did because they were not born in that generation. They're going to do what they do because this is the era they were raised in. They only know what they know. That's how that is. You can't expect them to do Keith Sweat or do a song like mine. They grew up in the era of the Chris Brown or Trey Songz. That's what they're going to follow.
YouKnowIGotSoul: Are there any young artists that we should keep an eye on that you think are really pushing the genre forward?
Keith Sweat: You got the main acts like Chris, Trey. You got Jeremih. Those are the younger guys doing their thing. Until a younger breed comes out, that's who's holding it down right now.
YouKnowIGotSoul: Talk about "Playing for Keeps" and the sound you went for on the album.
Keith Sweat: It's a classic sound plus stuff like "Boomerang", so it's a variety of different things. It's a very diverse album. You will hear different types of songs, everything doesn't sound the same, that's not what I do. You have got up tempos, mid tempos and slow jams.
YouKnowIGotSoul: What was your approach heading into the studio to create this album.
Keith Sweat: Nah, I never have a game plan. It's always just go in and do the album. I go in there and enjoy what I do and just make good music. That's what my whole thing be all the time.
Photo Credit: Derek Blanks