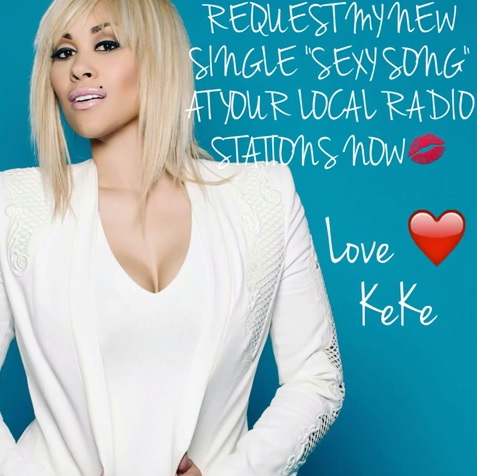 R&B singer Keke Wyatt gives fans a taste of her brand new single "Sexy Song" by introducing a snippet of the song live from the studio. The anticipated single is set to release in full on November 20th, and is currently being sent to radio to impact the airwaves. In anticipation of the release of the sultry new jam, Keke has been asking her fans to share with her their favorite sexy songs.
Along with the news of the new single is word that Keke is back in the studio and working towards the release of her new album for release in 2016. The currently untitled project follows her EP release of "Keke" which came out in 2014 and featured the singles "Fall in Love" and "Lie Under You" for which she dropped videos. She also co-starred in fellow r&b diva Faith Evans video for "Make Love".
We also had a chance to catch up with Keke Wyatt at the 2014 Essence Festival where she was performing, and she gave us some insight into the latest EP, as well as her role in reality TV and what the future holds for her music.