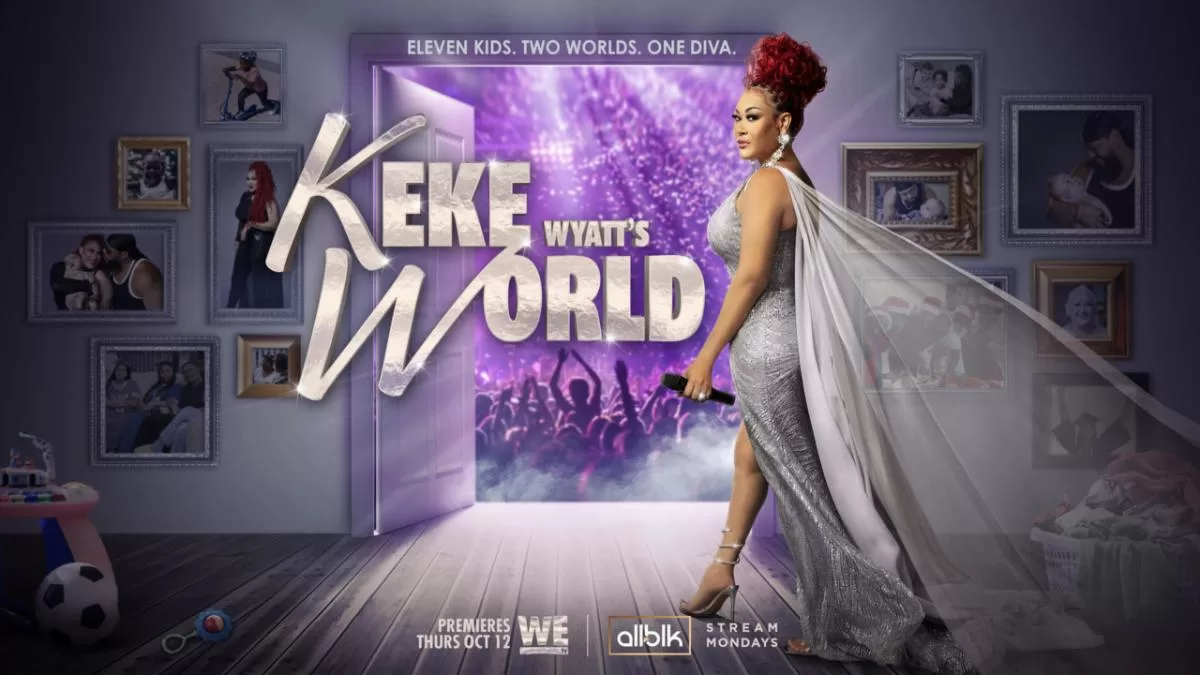 It has been announced that Keke Wyatt will premiere her all new reality tv series "Keke Wyatt's World" on October 12th, on WE TV.
The six, one-hour episodes follow R&B artist, Keke Wyatt, as she navigates her demanding singing career along with being a wife, daughter, diva, friend, and mother to 11 children. Having been in the music game for over a decade, Keke is ready to take her career in a new direction with her first new album in over six years while exploring challenges in love and as a mother. With a new baby added to her brood, Keke finds this new path far more difficult than ever before, unable to manage her way to super stardom the way her team would like.
As the pressures mount, she fights to keep it all from unraveling with the help of husband, Zackariah, a stay-at-home dad who manages the house; her mother, Lorna, who is her rock but also stirs up trouble in the family; and manager and BFF, Andrae, who struggles to keep her on track. Can Keke continue to balance motherhood and family life with the demands of her career and her fans?
Keke Wyatt's World is produced by Conveyor Media with Colin Whelan, Rebecca Sirmons and Kat Uyenco serving as Executive Producers and Rodney Holland and Carlos Vargas as Co-executive Producers. Keke Wyatt and Andrae Crenshaw also serve as Executive Producers. Angela Molloy, SVP Development & Original Production, Unscripted and Ashley McFarlin VP Development & Original Production, Scripted Executive Produce for WE tv.