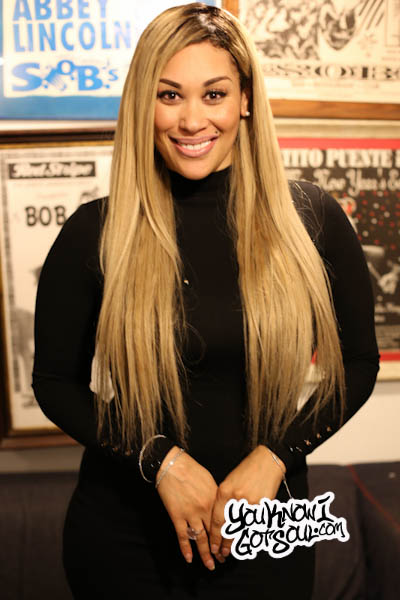 With powerhouse vocalist Keke Wyatt having just released her latest album "Rated Love", it's a good time to revisit her best songs. Just like we've been doing for other artists over the past few weeks, we give our opinion on the best songs that Keke Wyatt has released over career in music so far. Here's what we came up with:
A standout single that was overlooked due to its inclusion on Keke's unreleased 2005 album "Emotional Rollercoaster" as well as 2007 unreleased album "Ghetto Rose".
This standout collaboration was part of Keke's 2014 EP "Keke".
These two soulful singers dueted on a cover of "Saturday Love" and brought new life to the timeless classic.
Another cover, this was her rendition of the Patti LaBelle song and included on her 2001 debut album "Soul Sista".
6) So Confused
Keke released her sophomore album "Who Knew?" nine years following her debut, and "So Confused" was a standout ballad.
Another inclusion from Keke's debut, the album that really put her on the map as one of the top vocalists in r&b.
The album title from her sophomore album, the song was initially set to be included on her shelved "Emotional Rollercoaster" project.
This standout song is the lead single from Keke's new album "Rated Love" and shows a more smooth and sensual side to her artistry with subdued vocals.
This song was the lead single from her debut EP "Keke".
Keke's collaborations with Avant over the years have almost transcended her career, and "Nothing in This World" is among the best.