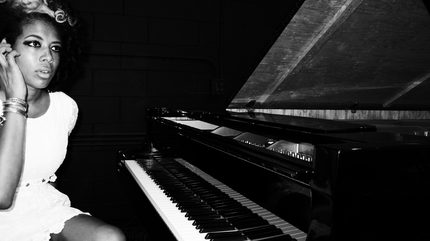 Ninja Tune are proud to announce the signing of Kelis – her new album Food will be released in Spring 2014.
Entirely produced by Dave Sitek (TV On the Radio), Food is a soul record that's as raw and alternative as it is classic. Ninja were blown away by the record, and leapt at the chance to work with a legend that's always had a forward-thinking sound and oozed style.
Kelis says of the signing: "I'm really happy to be partnering with Ninja Tune on my new record. This is the album I've wanted to make for a long time and I want the team around me to be as excited and energetic about it as I am. I'm also very happy to be working with some of the most creative people in the industry."
In choosing Ninja as her new home, Kelis is another example of a world-class talent turning to the independent sector in order to work outside the constraints often put in place by major labels.
Food will be released in Spring 2014.