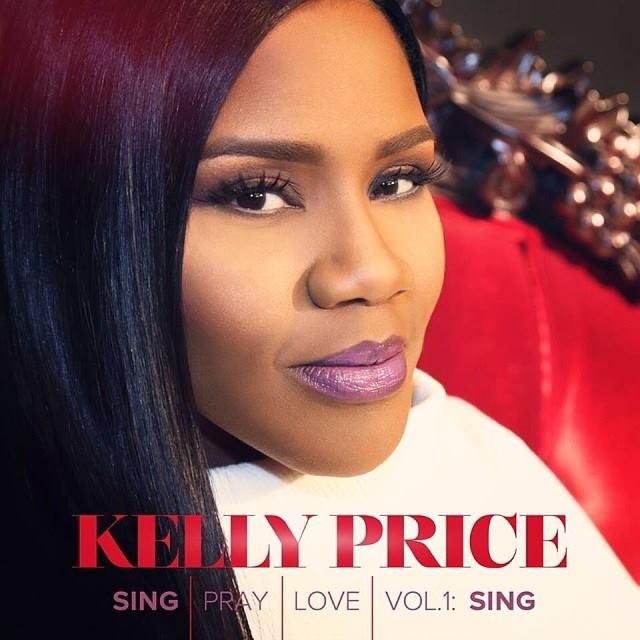 Words by Edward T. Bowser, SoulInStereo.com
The next time one of you trivia buffs winds up on "Jeopardy!," let me hook you up with $1000 question:
This 1998 release is the favorite album of the leading authority of Internet music journalism, international trendsetter and a darn handsome man, Edward T. Bowser.
What is Kelly Price's Soul of a Woman, Alex?
Just be sure to give your boy a 10 percent cut of your winnings and it's all good.
But yes, Kelly Price's debut album stands as one of the finest R&B releases in the past 20 years. It's fueled by Kelly's irreproachable vocals – she's been blessed with a voice that can effortlessly belt out power ballads, churn out slow bedroom burners and even club hits and gospel standards. It's a voice that's been the stalwart of the genre and has been the cornerstone of her impressive discography.
In recent months, though, Kelly's been known more for drama that her flawless vocals, thanks to her stint on TVOne's" R&B Divas: LA." Whether her portrayal as the show's villain was due to tricky editing or just art imitating life, it's all irrelevant – what we really care about is her ability to make music.
And on her sixth album, Sing, Pray, Love Vol. 1: Sing,  the drama takes a backseat to her remarkable voice.
If you're confused about the album title, the intro makes things clear: "I sing because it frees me; I pray so I can heal; I love become he loves me." That leads right into the lead single "It's My Time," an uplifting cut that exudes with energy. Kelly plays motivational speaker to help her listeners (and herself) through tough times:
"She's a diva full of drama; so much fiction not much fact" – hmm, sounds familiar. Clearly she's Ray Charles to the BS.
Tight songwriting is one of the album's strengths. On "The 14th," Kelly pleads with the clock to stand still while she hooks up with her man one last time. She eventually sees the light, though, and moves on. The theme of marching toward a new day continues in "Metamorphosis," where she sings, "Butterflies are beauty floating, but that's not the way they begin their journey."
And we can't forget that voice. "Think Again" displays Kelly's trademark power, while the regretful "Last Night" accentuates its softness. Kelly even covers Chaka Khan's "Through the Fire" – a daunting task for any artist – and she does it great justice.
The most surprising track is "Conversation With Her," a duet with Algebra Blessett. Remember Kelly's breakout hit "Friend of Mine" from my favorite album ever? On that song, Kelly was betrayed by her best friend, who was sleeping with her man. Here, the tables have turned, with that friend (portrayed by Blessett) turning to Kelly for advice when dude starts creeping again. I won't spoil the ending for you but I legit laughed out loud.
The missteps are few and far between on Sing, Pray, Love Vol 1 but a couple tracks miss the  mark. The hook for "Neva Been Scared" is unnecessarily screechy and "Our Love" just isn't as memorable as most other tracks. I mean, I literally had to listen to the song again while writing this paragraph – I couldn't remember anything about it.
If the first volume of Kelly's trilogy is all about the art of song, it's a rousing success. Don't focus on the drama, focus on the voice. It's still one of the best we've ever heard.
Best tracks: "It's My Time," "The 14th," "Think Again"
4 stars out of 5
Can't get enough of Edd? For more album reviews, relationship talk, pop culture news and Keith Sweat hero worship, visit SoulInStereo.com and follow him on Twitter @etbowser.