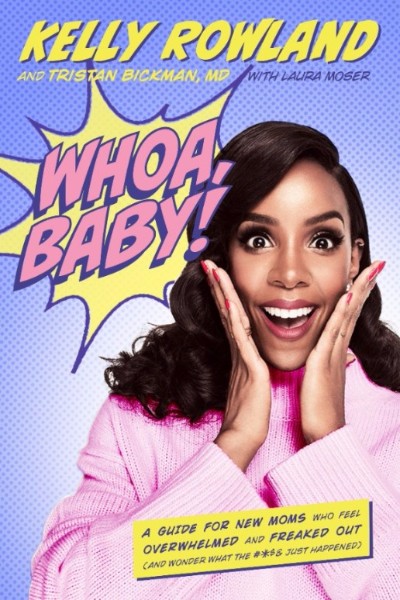 Multi-talented recording artist, actress, and executive producer Kelly Rowland officially adds "author" to her long list of accomplishments with the release of her debut book, Whoa, Baby!: A Guide for New Moms Who Feel Overwhelmed and Freaked Out (And Wonder What the #*@& Just Happened). The book is co-authored by her personal OB-GYN Dr. Tristan Emily Bickman and published by Da Capo Lifelong Books. "Whoa, Baby!" is available via all good bookstores and online stores including Amazon.com, BarnesandNoble.com, Powells.com, and others.
"Dr. Bickman and I wanted to create an answer to what to expect after childbirth. No one told me what to expect physically, emotionally, or mentally," Kelly explains. "The purpose of Whoa, Baby! is to comfort the mother and give her knowledge of what's going on with her. We cover everything!"
2017 is gearing up to be a very busy year for the multi-talented songstress. She's currently in New York City after a stint in Sydney, Australia where she's filming season 6 of The Voice (Australia). Outside of press and promo around her book, Kelly's also taking time to visit her favorite Manhattan hotspots while serving looks that continue to garner her spots on "Best Dressed" lists (Vogue, W, Essence, E!). Kelly is also in town to share news on her soon to-be-launched beauty brand, F.A.C.E: For All Created Equal as well as upcoming new music. There is no stopping the gorgeous mom and hyphenated professional, who continues to break barriers and push the envelope when it comes to her creative passion.