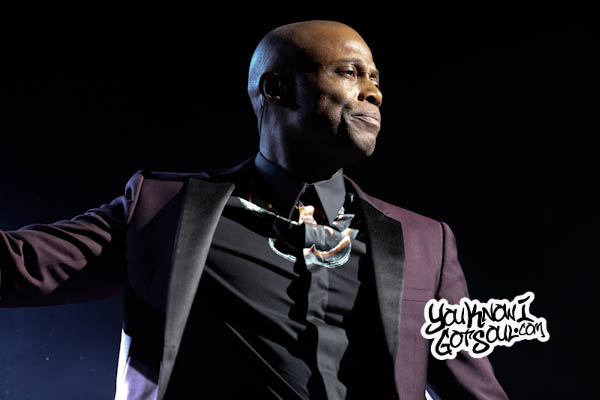 Grammy nominated r&b star Kem has just been announced by Mediabase as the 2015 Urban Adult Contemporary Artist of the Year. They have also named Kem's hit single "Nobody" as the Urban Adult Contemporary Song of the Year.
In addition to the accolades, Kem's current single and title track of his recently release album "Promise to Love", is rising on the charts and has reached #10 on the Mediabase Urban A/C chart for this week.
Kem released his fourth studio album "Promise to Love" on Motown Records and it reached #1 on the Billboard R&B Albums chart, the musicians 2nd to reach #1 following "Intimacy: Album III". The album was lead by the smash singles "It's You" and "Nobody" and was the first time Kem had two #1 singles on one album.
Previously, Kem had been named one of the Top 5 Adult R&B Artists of 2014, according to Billboard. He added about the honors:
"It's such an honor to be recognized by the industry for your work. I'm so grateful for the success of this album, and can't say enough to express my heartfelt appreciation to all the fans, radio programmers & DJs, my label and my team. It's truly a blessing."
The r&b star also recently wrapped up his headlining "Promise to Love" tour at the end of November. The tour began with Tamar Braxton as the opening act, but she eventually withdrew due to health concerns and was replaced by Avant, Jazmine Sullivan and Marsha Ambrosius in select cities.