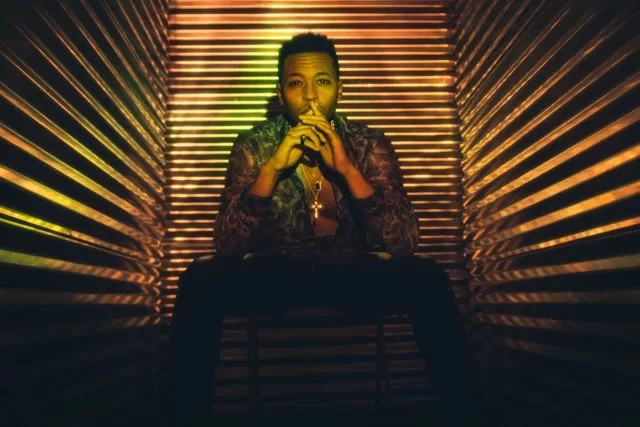 Kevin Ross has no doubt been among our favorite artists to follow who have emerged over the past decade. His ability to effortlessly blend traditional R&B with some of the current sounds has kept us impressed throughout every release.
That is no different on his latest offering "Midnight Microdose Vol. 2" EP. His creativity is on full display as he delivers to us yet another dynamic project.
We recently had a chance to speak to him for an interview to get all of the background on the new project, as well as his reflections on his industry journey, what's next, and much more.
YouKnowIGotSoul: We've been following you for nearly a decade now, and have been impressed how you've continued to grow and release great music. Reflect on this journey a bit.
Kevin Ross: It's so humbling. You see so many people who come in with you, and for whatever reason, whether it's personally or their team, or they may not have had the heart for it, they fall by the wayside. To see where I am, it's nothing short of amazing, a miracle to be honest. It's God engineered for sure. That's what I'm really motivated by, this is beyond me. I know where I could have been. One of those artists in a long list of names that people quickly forget. I'm just grateful to have some type of long lasting stickiness.
YouKnowIGotSoul: Introduce us to your latest EP "Midnight Microdose, Vol. 2" which is out now.
Kevin Ross: It's definitely more dramatic than the first part. It definitely has a wider spectrum as it pertains to emotions, storylines, subject matter. I'm doing something a little bit different. Of course there is the regular tracklisting, and then the sixth track is called "Midnight Microdose, Vol. 2" the flow through. I dedicated that to the loyal listeners, people that really enjoy an undisturbed experience with transitions, the seamlessness in a body of work. DSPs or whatever they are listening to it trough, it doesn't disturb their flow. It's a continuous play. I know a lot of artists that wanted to do that before, but they just wanted to put out the album and have multiple tracks. I created a happy medium for DSP's and partners. I'm going to give you the EP's and the tracks in the way you desire. It allows me to see who are the superfans of Kevin Ross. It's definitely something that I think that if it works out well, for my peers who are watching, you are going to see a wave of flow through in the next year or so. It's going to work out, I'm going to say it! It's a dope process in a sense.
Click the video above to hear all of what Kevin has to say in the interview.