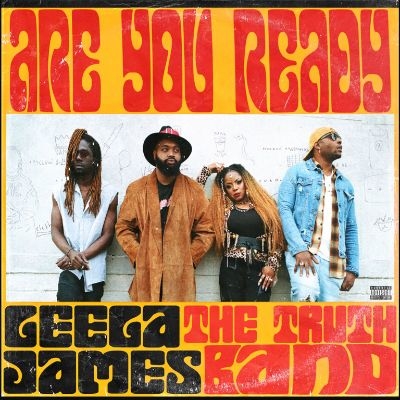 Soul veteran Leela James introduces a new sound to her music by linking up with The Truth Band for the rock flavored single "That Woman".
After mastering the R&B world over the course of six albums, Leela is now ready to break out her Rock 'n Roll and Blues side with a new band and new EP.
She introduces the next chapter of her musical journey as Leela James & The Truth who are set to release their five-song EP "Are You Ready?" On April 12 via Entertainment One (eOne). You can check out the video for first single "That Woman" above.
This is a liberating project for James, who has joined forces with three super pedigree musicians to create songs that combine a little bit of blues, a little bit of soul, and a whole lot of rock 'n roll: guitarist Jairus "JMo" Mozee, bassist Eric Ingram, and drummer David "Dae-Dae" Haddon. She adds about the newest venture:
"I was most excited to join forces with The Truth band in creating this ARE YOU READY? project, because I knew it would become something magical. We pretty much recorded the project over the course of two weeks and it was effortless, because the music just flowed naturally. It felt good to work on music and not be inhibited in the approach. I'm constantly evolving as an artist, not to mention I love all kinds of music, always have and always will, and I think this project is the beginning of showing just that."
The EP was produced by James along with the band and executive produced by Rex Rideout.
 
Are You Ready? Tracklist
 
1. Are You Ready? (intro)
2. Get Down
3. I'm Out!
4. Are You Ready? (interlude)
5. That Woman
6. I Still Believe