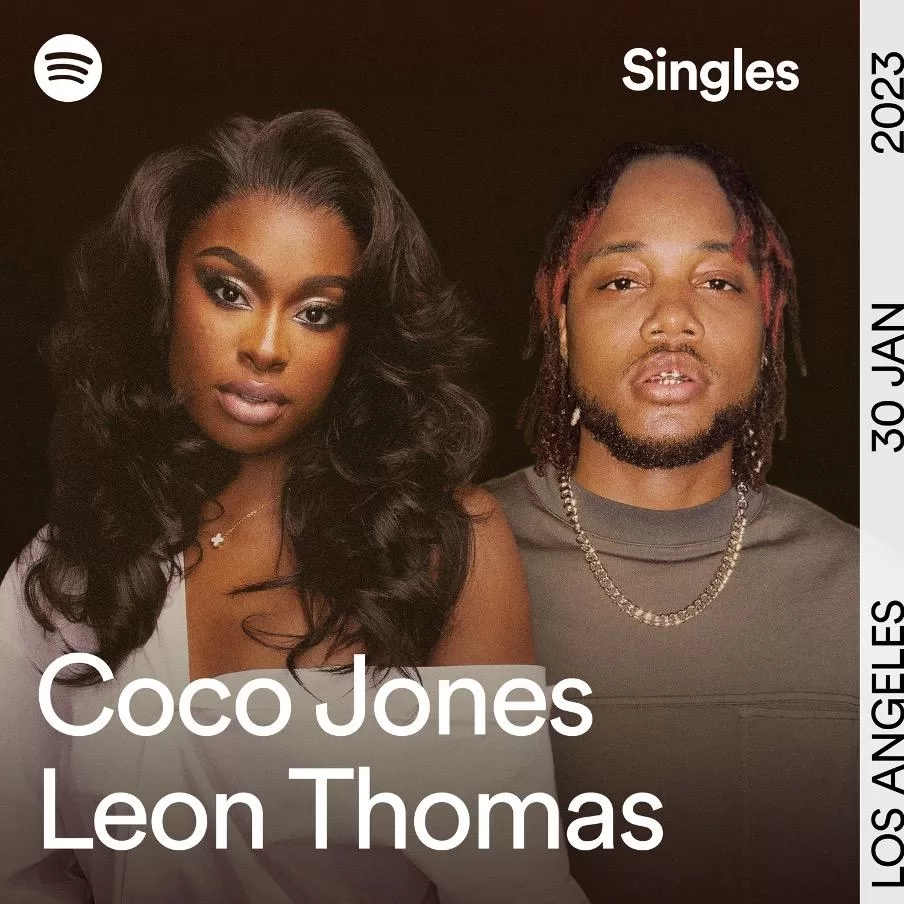 Leon Thomas and Coco Jones collaborate on a cover of Justin Timberlake & Beyonce's iconic duet "Until the End of Time". The song releases in celebration of Valentine's Day and comes exclusively via Spotify as part of the Spotify Singles collection.
This new rendition combines the smooth, full vocals of Leon and Coco to provide a dynamic updated version. Leon co-produced the reimagined version of the song along with D Phelps and Freaky Rob.
Leon adds about the collaboration:
"First of all, I want to shout out Coco Jones for delivering a flawless vocal. She along with myself are really part of the next wave of R&B singers who are doing it for the love of the genre! Not to mention, it was such a pleasure to reimagine this classic song by Beyoncé and Justin Timberlake as I've been a fan of the song since it first came out!"
Also in case you missed it, check out our recent interview with Coco Jones.