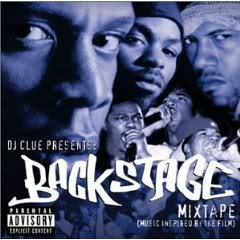 On a "soundtrack" that featured mostly hip hop and was primarily used to promote a tour featuring the likes of Jay-Z, Method Man, Redman & Ja Rule, this r&b gem was mysteriously tossed in the middle.
Even though she primarily sang lead for TLC, this is only one of a handful of tracks we get a chance to hear T-Boz sing solo.
It was released back in 2000, and I felt this strong uptempo track could have been a solid buzz single to push her towards the release of her solo debut.
Unfortunately, we never got that debut, and it remains to be seen if it ever will.