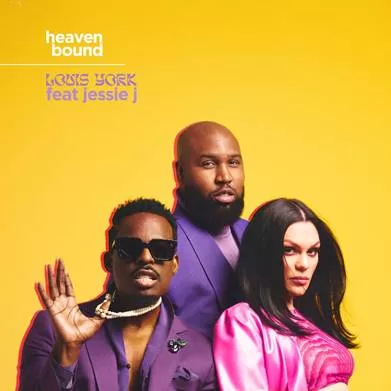 Duo Louis York (aka Claude Kelly and Chuck Harmony) have just released their new single "Heaven Bound" featuring Jessie J.
The song is the latest single from the Nashville based artists' upcoming sophomore album "Songs With Friends" which will release later this year. The project will contain a bunch of high profile collaborations with artists like Lalah Hathaway, PJ Morton, Chris Daughtry, Breland and more.
The groove driven "Heaven Bound" is the type of fresh sound the pair have been giving us for years now. They add about the new single:
"We have a BIG history of hit-making with Jessie J. We have topped the charts, broken records and made the world dance several times over. Louis York pairing with one of the best singers on the planet is a force of nature. 'Heaven Bound' shows the best of all 3 of us. This duet is from the heart. It's soulful, anthemic and undeniable. A perfect introduction to Songs with Friends."
The upcoming album is the follow up to their 2019 debut "American Griots".
Most recently, Louis York received high marks for executive producing the Tennessee State University marching band's debut album The Urban Hymnal, which took home the GRAMMY for Best Roots Gospel Album. In addition to being featured artists on the album track "Blessings On Blessings," the duo were also co-writers and co-producers on the album.