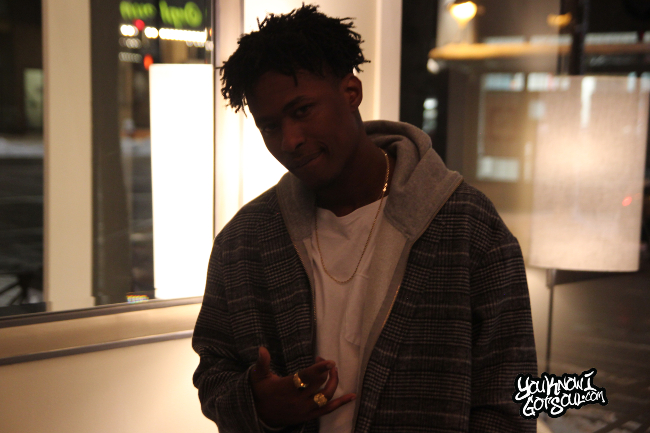 R&B artist Lucky Daye will be hitting the road next month to support his debut album "Painted". The New Orleans born singer has made some serious noise with his current single "Roll Some Mo" and we had a chance to talk to him about his music just a few months ago.
The tour will begin in Portland, Oregon and will make its way around various parts of the US and Canada before finishing up in San Francisco, California.
Emerging artist Marco McKinnis will be the special guest on Lucky's tour.
Dates:
September 20: Portland, Oregon
September 21: Vancouver, Canada
September 22: Seattle, Washington
September 25: Salt Lake City, Utah
September 27: Denver, Colorado
September 28: Kansas City, Missouri
September 29: Minneapolis, Minnesota
October 1: Chicago, Illinois
October 2: Cincinnati, Ohio
October 3: Cleveland Heights, Ohio
October 4: Toronto, Canada
October 5: Ferndale, Michigan
October 7: New York, New York
October 9: Cambridge, Massachusetts
October 11: Washington DC
October 12: Durham, North Carolina
October 13: AFROPUNK Atlanta
October 15: New Orleans, Lousiana
October 17: Dallas, Texas
October 19: Houston, Texas
October 20: Austin, Texas
October 23: Phoenix, Arizona
October 24: Los Angeles, California
October 25: San Diego, California
October 27: San Francisco, California