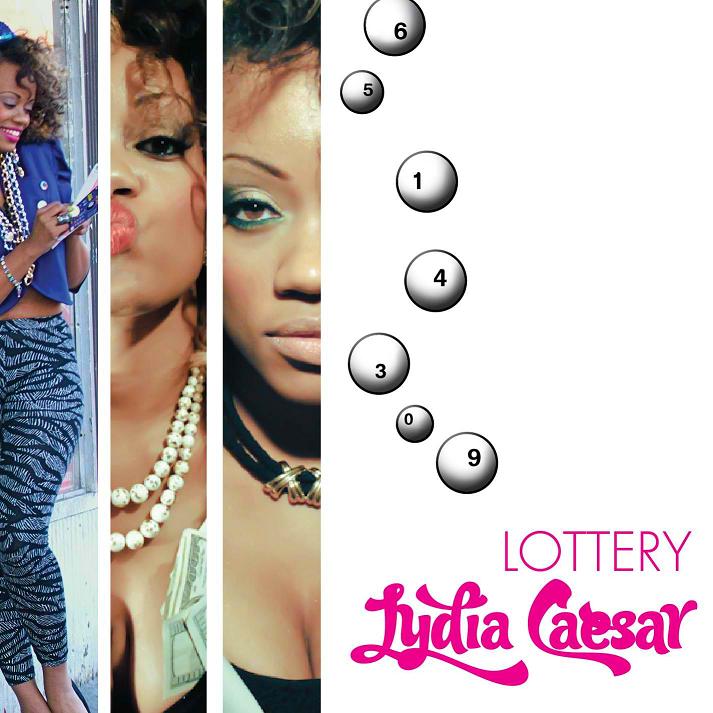 "Lottery" is the first single off of Lydia Caesar's debut album CAESAR (set to be released 3/15/2012).
She walks into a room and commands your attention. She opens her mouth and makes people smile. She takes the stage and you will never forget her. Lydia Caesar is an experience. An artist that can truly sings sans the vocal tricks and studio manipulation. A songwriter penning songs with heart felt words from beginning to end and the stage presence of an icon.
Lydia's not your typical Urban/Pop bombshell, her music is soulful and edgy filled with colorful pop/rock musical tracks, energetic guitar riffs, intense drums and melodious hooks. Her records are timeless, ageless and colorless.
"Music is a way of life, it's in me, I write what I live. I want people to hear my music and say, WOW I've gone through that or I feel like that, people relating to the music is the key".
Born and raised in Hollis, Queens – one of four children to a Jamaican mother and father with St. Lucian roots, Lydia's strong musical church going family lead to her singing. At the tender age of four Lydia was singing in front of hundreds of people at the church founded by her grandfather and where her father serves as the bishop at Bethel Gospel Tabernacle.
"God blessed me with a gift and now it's my turn to bless the world, artists like Michael Jackson, Tina Turner, Andre Crouch and Chaka Khan fuels my desire to sing and perform."
Lydia's star power has garnered the crown of several New York City showcases including the recognition of VIBE.COM for her answer to Musiq Soul Child's "Buddy" a 2007 Underground Music Award for Best R&B Female as well as placing among the final 15 singers who auditioned for P. Diddy's Making the Band 2 on MTV.