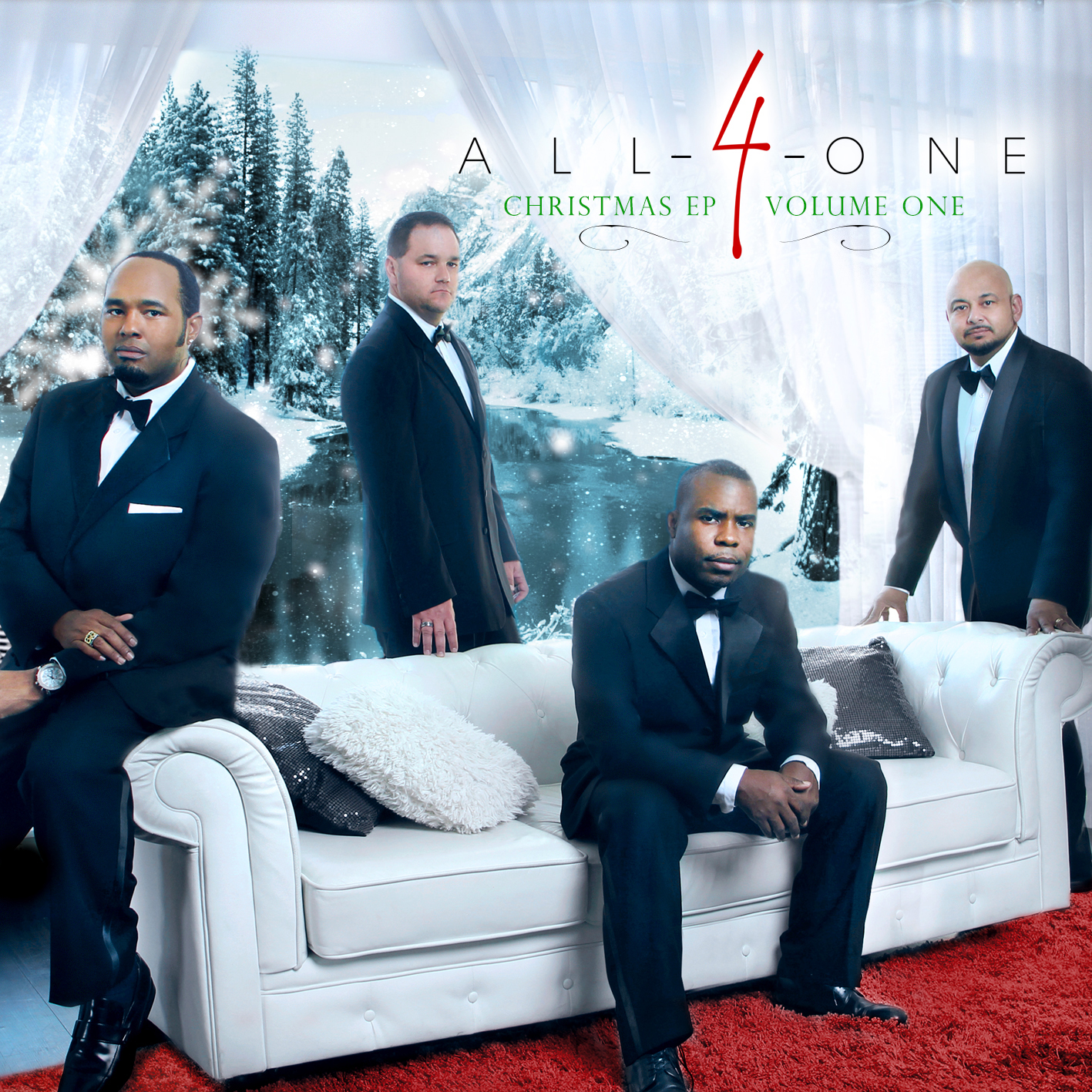 All-4-One, a platinum selling and GRAMMY™-award winning quartet releases a 3-song Christmas EP titled  "Christmas EP –  Volume One". The EP features  "Christmas To Me", a retro, 1950's inspired uptempo holiday classic and "Old School Christmas," a groovy tune influenced by the group's own childhood memories of Christmas.  All-4-One's four-part harmony and soulful twist is featured on the a capella medley arrangement of the popular Christmas carols "The First Noel" and "Silent Night."  "Christmas EP Volume One," is a great holiday speaker stuffer! Available now on iTunes, and Amazon.   
All-4-One has sold over 20 million units worldwide throughout their illustrious 20 years.  They are recognized worldwide with a bevy of awards, including a GRAMMY™, American Music Award and countless international awards for their  mega hit songs "I Swear", "I Can Love You Like That", "So Much In Love", "Someday" and "Skillz".    
 The group's songs are regularly featured in Major Motion Pictures such as the  Ryan Reynolds comedy Just Friends, The Social Network, The Hunchback Of Notre Dame, Space Jam Soundtrack, Nothing To Lose,  Despicable Me, Earth To Echo as well as numerous TV shows and commercials. All-4-One continues touring internationally with the same four original members, and a collection of hit songs under their belt. To celebrate a 20 year milestone, All-4-One is releasing a 20 song Anniversary CD in 2015.