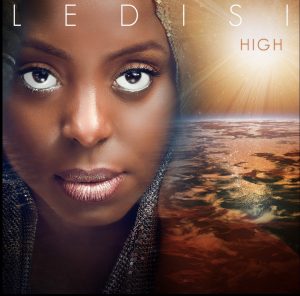 R&B powerhouse Ledisi releases a new lyric video for her growing hit single "HIGH," which premiered via HelloBeautiful.com. Inspired by her visit to the Andy Warhol Museum, Ledisi shows much vulnerability in a very stripped down video.
Ledisi states, "I was inspired by the Andy Warhol Museum in Pittsburgh PA and I participated in a screen test display. You had to sit there for 5 minutes and just BE."
The song is presumably the first offering from her upcoming album that has yet to be announced. She last released the album "The Truth" just over three years ago back in 2014.
Despite the layoff between albums, Ledisi has remained very active on the road doing shows. Additionally, she joined Maxwell on select dates on his recent tour.
Most recently, she released the free EP "Nostalgia Movement No. 1" early last year. She also put out the Black Lives Matter tribute song "I Can't Breathe" late last year.
Stay tuned as more details emerge about the upcoming album which we hope to see by the end of this year.