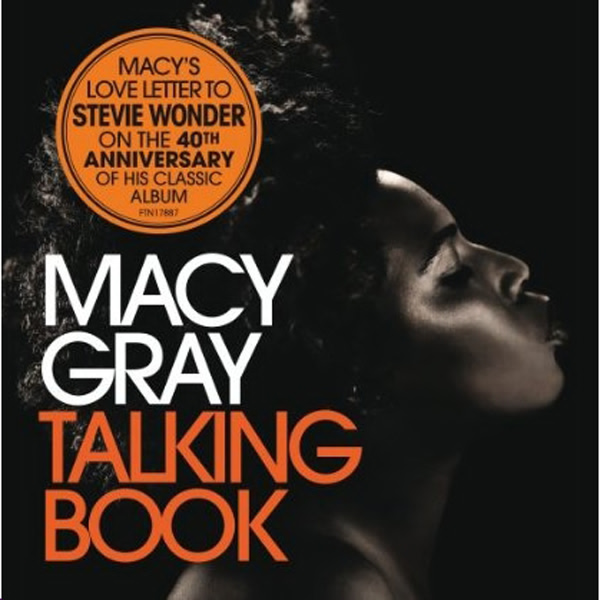 SANTA MONICA, Calif., Sept. 19, 2012 /PRNewswire/ — Macy Gray is preparing for the release of her "re-imagining" of the classic Stevie Wonder album "TALKING BOOK." Coming hot on the heels of her stunning 429 Records' debut "COVERED"—a collection of all new recordings of handpicked songs she delivers in her own inimitable fashion, "TALKING BOOK" will be released to coincide with the 40th Anniversary of the original which was released on October 28, 1972. With the help of producer Hal Willner (Lou Reed, Metallica), Macy will lend her distinctive sound to the multi-platinum album that spawned 7 Top 10 singles including the smash hits "Sunshine Of My Life" and "Superstition"'; landed at #3 on the Top Albums Chart and won three Grammys: Best Male Pop Vocal, R&B Performance and R&B Song. Macy is continuing her worldwide tour and has wrapped filming with director Lee Daniels (Precious) for his forthcoming film 'The Paperboy" which also stars John Cusack, Zach Effron, Nicole Kidman and Matthew McConaughey. 429 Records will release Macy Gray's "TALKING BOOK" on October 30th.
(Logo: http://photos.prnewswire.com/prnh/20090208/LA67886LOGO)
Since her dazzling debut introduced this singular talent to the masses, Macy has forged an uncompromising musical path beholden to her own vision and garnering accolades at every juncture. With "TALKING BOOK," Macy continues to explore the cover album concept by choosing an album that was hugely influential to her while growing up. It's a deeply felt and sincere homage to a masterful project by a truly legendary performer.
Says Macy: "'Talking Book' is one of my top five albums of all time and Stevie is my favorite. This is my own personal gift to Stevie Wonder, for all that I learned from him and for his miraculous songs that change my life every time I hear them. This is not a tribute album, it's a love letter and a big thank you card on record."
TALKING BOOK track listing:
You Are The Sunshine Of My Life
Maybe Your Baby
You And I (We Can Conquer The World)
Tuesday Heartbreak
You've Got it Bad Girl
Superstition
Big Brother
Blame it On The Sun
Looking For Another Pure Love
I Believe (When I Fall In Love It Will Be Forever)