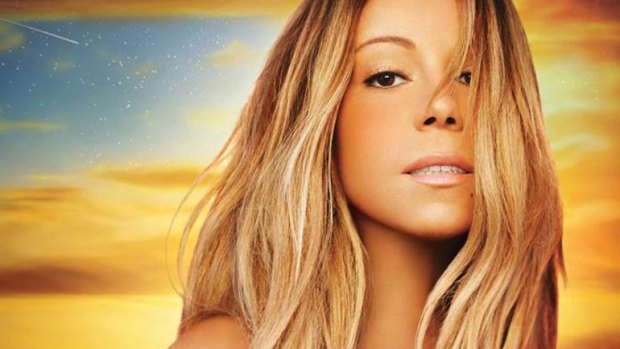 Multi-platinum global superstar Mariah Carey, the best-selling female artist of all time with18 Hot 100 #1 hits, inks an exclusive joint partnership of Butterfly MC Records and Epic Records, a division of Sony Music Enter­tainment, it was announced today by LA Reid, Chair­man and CEO, Epic Records. Terms of the agree­ment call for additional repertoire by the artist, beginning with a new studio album expected later this year.
"To continue working with Mariah Carey at Epic has been another rewarding chapter of my career," said Mr. Reid. "Mariah's incomparable talents as a singer, with her vocal range that is nothing short of legendary, are matched by her brilliance as a songwriter, producer, and performer par excellence. Mariah's chart records have established her enduring place in music history, a position that is cherished and supported by her loyal fans worldwide. I look forward to building upon all of Mariah's success for years to come."
"I am putting my heart and soul into making more new music," said Mariah. "I am so thrilled for this next chapter and to continue working with, and for, everyone that I love."
Today's announcement effectively extends the successful long-term association between Epic and Mariah, who was personally signed to the label by LA Reid in 2015. Mariah enjoyed a career-high 2016 that included a sold-out international tour (The Sweet Sweet Fantasy Tour), a hit docu-series (Mariah's World on E!), a history-making partnership with MAC Cosmetics, a critically-acclaimed Vegas residency (Mariah Carey #1's at the Colosseum at Caesars Palace), and numerous guest appearances in film and tv. Mariah is set to return to her Las Vegas residency in July and will embark on a North American summer tour with Lionel Richie.
Mariah's hitmaking career began at Sony Music in with her astounding first five consecutive Hot 100 #1 hits of 1990-91: "Vision of Love," "Love Takes Time," "Someday," "I Don't Wanna Cry," and "Emotions." The quintet kicked off her most recent album, #1 To Infinity (released 2015, on Epic Records / Columbia Records / Sony Legacy), the first career-spanning chrono­logical collection to gather all 18 of her Billboard Hot 100 #1 singles (17 self-penned). That list went on to include "We Belong Together" (#1 for 14 weeks), "Don't Forget About Us," and "Touch My Body," to name a few.