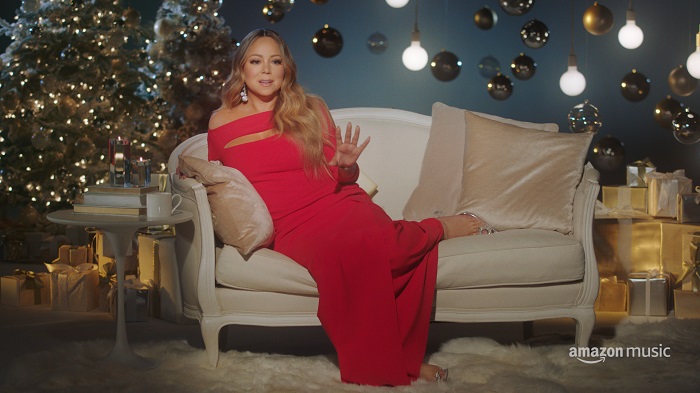 The season of Mariah Carey is upon us and she's partnered with Amazon Music to present a special mini-documentary profiling her biggest hit. The legendary singer has just released "Mariah Carey is Christmas: The Story of "All I Want for Christmas Is You" which gives fans a never before seen look at her holiday hit.
The documentary was created to celebrate the 25th anniversary of the release of her holiday album "Merry Christmas". It features interviews with Mariah, producer Randy Jackson, and additional insiders sharing their take on the global, cultural phenomenon that continues to climb higher on the charts each year. She adds about the documentary:
"As we continue to celebrate the 25th anniversary of All I Want for Christmas Is You, it was important for me to share part of the story behind this song that still brings me joy every year. I hope you enjoy Amazon Music's special glimpse into the magic of this song. Merry Christmas and Happy Holidays!"
"All I Want for Christmas is You" remains number one on Amazon Music since Thanksgiving Day, and is the most-streamed holiday song in all 50 states this season. The song was also the most popular holiday single in the US on Amazon Music in 2017 and 2018. With billions of holiday streams so far this year globally and hundreds of holiday playlists and stations, Amazon Music continues to be a leader in holiday music listening.