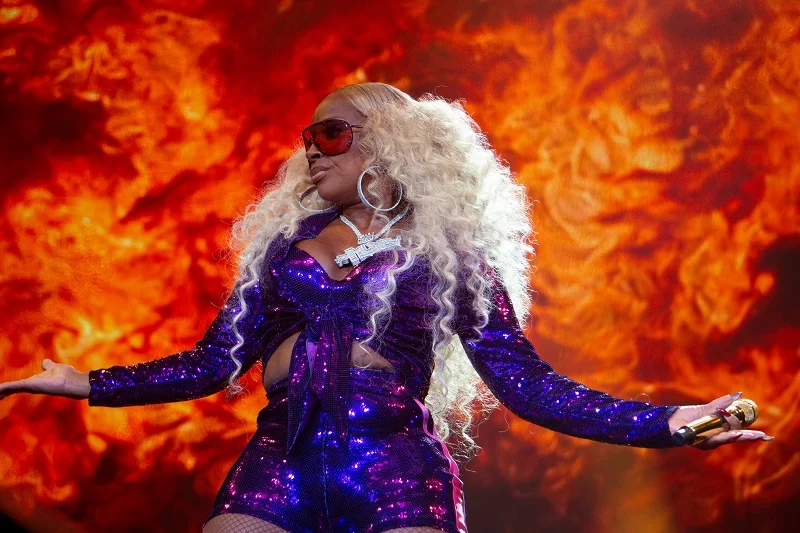 Mary J. Blige's "Good Morning Gorgeous Tour" at the Prudential Center in New Jersey was a perfectly crafted blend of the energy and emotion you expect to find at an R&B/Soul concert. Catering to old and new fans alike, Queen Naija and Ella Mai were a great fit as Mary's opening acts.
Each performer incorporated a unique mix of visuals, musicians, and background singers to accompany their individual styles and deliver their handful of songs. Their soulful vocal capabilities made it enjoyable even for those unfamiliar with their music.
From songs like Ella's "Break My Heart" to Queen Naija's "Medicine", it was clear that the crowd was engaged and entertained with these new acts. The relaxed atmosphere of both openers nicely contrasted with the excitement that Mary J enters the show with. Starting with her new energy packed songs "Amazing" and "On Top" from "Good Morning Gorgeous", it was impossible for the crowd not to feed off what Mary J brings to the stage.
Mary proceeded to perform a mixture of songs ranging from hits and deep cuts from her last few decades in the industry. This provided a hefty and enjoyable setlist for the bulk of her performance. The noise can not be matched when the crowd starts singing along to hits like "I Can Love You" and "Be Happy". This crowd participation is further increased when paired with a vibrant and changing set, allowing Mary to express these songs in a much more captivating way. It is amazing how she is able to incorporate movement into almost every one of her songs, making both new and old feel like their own moment. It is clear she is a seasoned professional and truly shows why MJB is considered the MVP. Overall, it is a performance worth seeing not only for Mary J fans, but for R&B lovers in general.