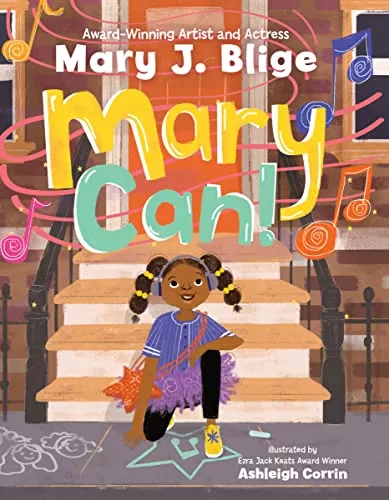 Legendary singer Mary J. Blige continues to flex her talents into other spectrums with the release of her first children's book "Mary Can!"
The book is a fun and inspirational story that teaches young readers they can be anything, and they are enough.
The premise of the book is that young Mary has been told that there are many things she can't do. Like stay up past bedtime, or be an astronaut or become president. But what she really wants is to sing, and she isn't about to let anyone tell her she can't do it!
"Mary Can!" aims to be a motivating story that teaches young children that dreams come true if they believe in themselves.
Brought to life with imaginative illustrations by Ezra Jack Keats Award-winning illustrator Ashleigh Corrin, Mary Can! is perfect for go-getters who aren't afraid to be a YES in a world full of NOs.