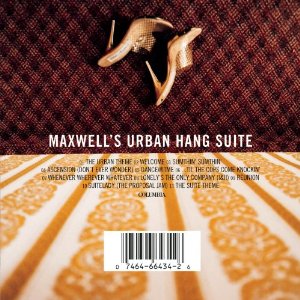 The always mysterious Maxwell has been on a roll putting out unnanounced EPs each week for the past few Fridays. Things began with a remix EP to his current single "Shame".
As it turns out, the rest of the EP's he's been giving us over the past few weeks are actually re-releases from back in 1996. When Maxwell originally released his iconic debut album "Urban Hang Suite", he released each single as a special EP with multiple treats included. The songs ""Til the Cops Come Knockin", "Ascension (Don't Ever Wonder)", "Sumthin' Sumthin'" and "Suitelady (The Proposal Jam)" all got this treatment.
This is extra special because not only do these collections contain rare versions of the singles that most hadn't heard before, but they had previously not been available to stream online. So far the first three singles have had their EP's released to Spotify.
This should be more than enough to keep fans satisfied until we finally get the final chapter of the singer's "blacksummers'NIGHT" trilogy. Maxwell has not announced a release date for it, but knowing how he operates, it could pop up at any moment!