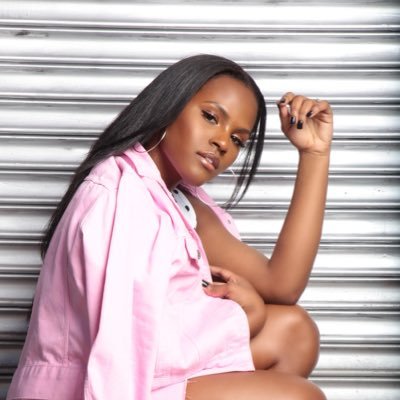 Teenear, the rising star of Slip-N-Slide Records, sat down with YouKnowIGotSoul & The Neo Elite, where she walked us through her journey and evolution as an artist. Teenear created a lot of buzz as an upcoming break-out artist in 2016 when she dropped her debut single "Friday Night" featuring Sage the Gemini. Since then, the track has garnered over 4 million streams and 600,000 views on YouTube.
Recently, the Miami native, released a colorful music video to go along with her new single "Need Your Love." The single fuses together nostalgic R&B bounce with a mix of pop, as Teenear takes listeners on a feel-good ride through young love.
"I loved doing this video because it shows a fun, yet vulnerable side of me portraying a young college student daydreaming about being happily in love with a guy I literally bumped into on campus," says Teenear. "With this video, I stepped out of my comfort zone and incorporated more acting to visually depict that new 'in love' feeling." Directed by Damian Fyffe, the visual is a nod to classic R&B love stories as told through music videos of the 90s. "Need Your Love" reached #1 on Spotify's "Laid Back Beats" playlist, and has been featured on a number of other top playlists, including Spotify's "The Newness" and Apple Music's "Me & Bae".
One of the biggest lessons Teenear has learned from her family at Slip-N-Slide is to be authentically herself. This shines through, as the young artist showcases her vulnerability, range, and infectious positivity on her latest single.
Not only does Teenear set the intention to spread joy and make people happy through her music, but she has also been partnering with Miami-Dade County Commissioner Barbara Jordan and the Ted Lucas foundation for their annual turkey giveaway. Giving back to her community, and setting a positive image for young girls is also a very important part of Teenear as a person and an artist. Her philanthropic efforts also include visiting the Miami Children's Hospital and working with the American Cancer Foundation.
Watch out for Teenear, who is steady on her come-up and looking to drop an EP in early 2019.
Here are a few special moments from our one on one interview below.
How the Song "Need Your Love" was Created:
The song is really about Young Love. It came about because it reflected something that I'm going through, and I feel like a lot of people can relate to it. When we're young, you meet someone…and you don't really know. You go for it, and your parents are like, "No, don't do it". That's stuff that I go through – not often, but I'm young so it happens.
I met a writer called Prince Charles, and when he told me about this song, I sat down and I was like, this is like the perfect story for anyone. We sat there and created my own vibe for it, and went for it. (Every song I create) I make sure that it is something that I relate to on a deeper level.
On Being on Slip N' Slide and Learning from Founder, Ted Lucas:
It's been amazing, and being on a label with so many former artist like (Trina, Trick Daddy, Rick Ross) it's encouraging for me….Every other talent on the label – we are the new Slip N' Slide, it's a new sounds, it's a new feel.
(I learned about) being myself and owning who I am no matter what. That's definitely something I want to reflect, being my own person, and he (Ted Lucas) definitely helps me with that. He makes sure that I'm comfortable with everything, and if I'm going to put something out, it's because I want to put it out. It's a family so we all work together…(I learned to) just be true to who I am.
The Journey from the Church to Slip N' Slide:
I did grow up in the church, and Ted went to the church that I went to. I had been singing there since I was a young girl…I rejoined the church when I was 13, and I decided if I wanted to sing, if I wanted to act – let me actually started taking that seriously. I joined the praise team at my church, and they made me a leader. Every second Sunday they would make me sing in front of the entire congregation, and it was really just word of mouth…Eventually he (Ted) came out there and it became a conversation, (where he said) if this what you want to do, you have to show me this is what you want to do, not just say it, and that's when I decided to start up my YouTube Channel.
What she Learned about Herself during Artist Development:
I learned that there is more to me. I was psyching myself out and I learned to step out there. I had to learn, if this is what you want, you have to step out there. Getting that positive feedback (from my team) gave me the confidence to keep going. I learned to trust in myself, trust that you have it in you, trust that God put the talent in you for a reason, and just go for it.
Current Goals:
Right now, I'm focusing on getting out and meeting people, my EP is finished, and I'm looking forward to releasing it in early 2019. My main goal is getting out to meet people and show people who I am. I want people to say, "she made me happy. She left me with good peace of mind." I want people to talk to me and listen to my music, and say she left me with that joy.
Mantra of How She Lives her Life:
Believe in yourself and Go for it no matter what. If you don't believe in yourself no one else will.
Keep up with Teenear and her music @teenearr across all social platforms.
Produced: The Neo Elite. Interview: Zeplyn Tillman. Written: Amelia Oliver
Follow @TheNeoElite (Twitter, Instagram, Facebook)
Follow @ZeplynTillman (Instagram)