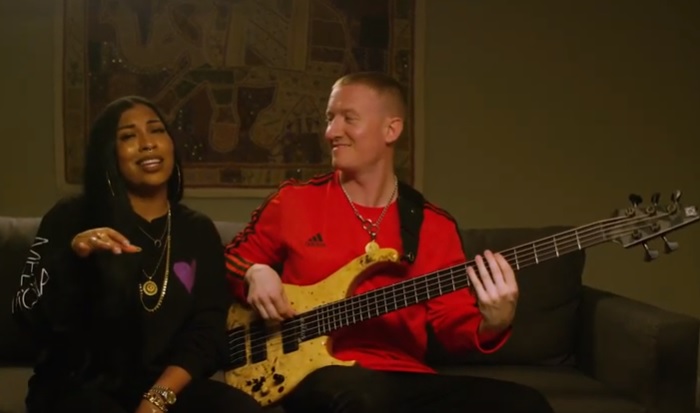 Bass player extraordinaire Brady Watt returns with another episode in his "Bass & Bars" series and this time features singer Melanie Fiona for their original song "Natural". Not only does Melanie show off her vocal prowess, but we also get a dose of her rap skills on the song.
Brady shared about the episode:
We got an extra special episode here because this is my first original record on the series. 'Natural' ft. the great Melanie Fiona. (Rap alias "Felanie Miona"). She is one of the best vocalists I've ever worked with and just a wonderful person.
If you frequent this site you may have heard this song before. The pair originally released the studio version of the song back in early 2015.
We recently featured another of Watt's "Bass & Bars" series when he linked up with Jon B. for a unique cover of his song "R U Still Down".
Brady Watt began this "Bass & Bars" series a few months back to create special live collaborations with some of his friends in the industry. Previous guests have included Talib Kweli, Xzibit, and Everlast. Brady plays the bass while the guest puts a unique twist on one of their songs.
Make sure you check out all of the episodes in this unique series!