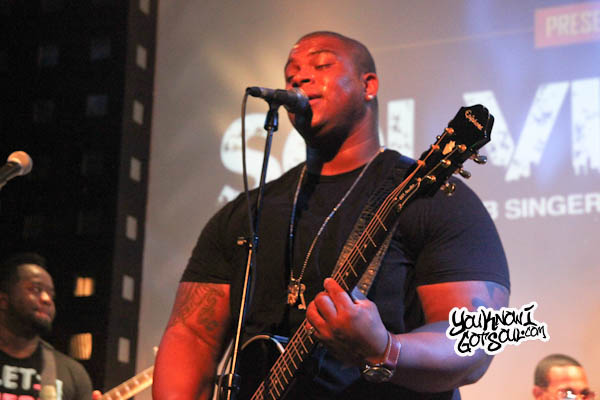 LOS ANGELES, October 22, 2012 – American Idol finalist Michael Lynche has been keeping busy with his debut album, yet he's embracing the holiday spirit and ready to share his Christmas Gift on November 20. The four-song digital EP will feature "This Christmas," "Every Merry Christmas," and two versions of "Christmas Gift," one being acoustic. Christmas Gift will be available on iTunes, Amazon and all other digital providers.
Known to America as "Big Mike" during season nine of Idol, Lynche was often deemed one of the most memorable contestants. His powerful, yet gentle vocals stood out and his moving cover of Kate Bush's "This Woman's Work" left the masses breathless. Now, those same vocal chops carry over to his debut self-titled LP, released via Big3 Records, steeped in classic-style soul, covering the theme he is most acquainted with: love. The thirteen tracks embody various layers of R&B, pop and a little gospel, and showcase a talent who can easily reside alongside his contemporary crooners, Luther Vandross or Barry White. "There's a whole lot to love on Michael Lynche, the debut album from St. Pete's own R&B teddy bear," wrote the Tampa Bay Times. The debut single, "Who's Gonna Love You More," landed on Billboard's charts and earned plenty of praise.
Lynche appeared as part of the US American Idol LIVE! Tour and most recently opened for Boyz II Men. 2013 tour dates to be announced.