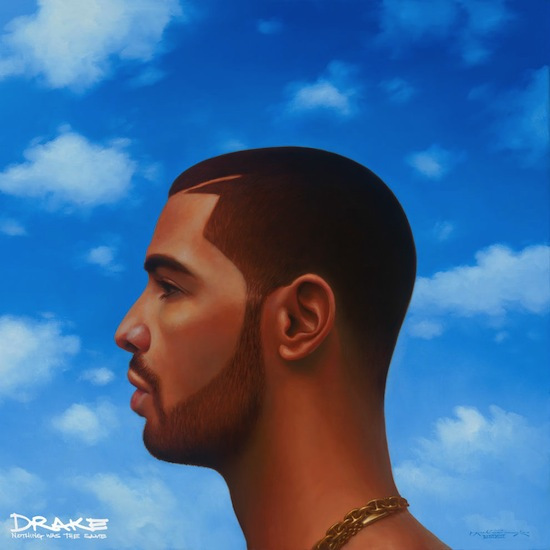 Words by Edward T. Bowser, 
SoulInStereo.com
Ah, Drake. Hip hop's golden child gets no respect.
He has two double platinum albums in an age where going gold is a pipe dream for most artists. His songs infest radio like roaches in your momma's silverware drawer. And he's received cosigns from nearly every major player in the game.
But despite all that, Aubrey Graham has had it rough from Internet critics. Me included.
Most tend to downplay his talent because of his rather, ahem, soft persona. No doubt, my grandma's spongy hair rollers have a harder edge than most of Drake's songs. But who cares? I'd rather a man embrace his inner Cabbage Patch Kid than pretend he's Marlo Stanfield in these streets.
My criticisms of Drake are much more substantial. When he's at the top of his game, few of his peers can touch him. But when he phones it in, it's disastrous. The result is widely uneven material – his soulful ballads are sometimes riveting, other times it sounds like he just awoke from anesthesia. Likewise, his raps can be razor sharp, filled with furious punchlines and profound concepts; other times they're as dull and repetitive as a Nick Jr. theme song.
Sadly, Nothing Was The Same is more of the same – the album swings from incredible to insomnia at a moment's notice.
But in true Drake fashion, when he's good, he's GOOD.
The album's biggest victory is its production. An ensemble cast of producers, most notably longtime Drake collaborator Noah "40" Shebib, have crafted a soulful vibe that permeates throughout the entire LP. It makes the set sound much more cohesive than many other rap album releases this year.
For the full review, visit SoulInStereo.com
Can't get enough of Edd? For more album reviews, relationship talk, pop culture news and Keith Sweat hero worship, visit SoulInStereo.com and follow him on Twitter @etbowser.