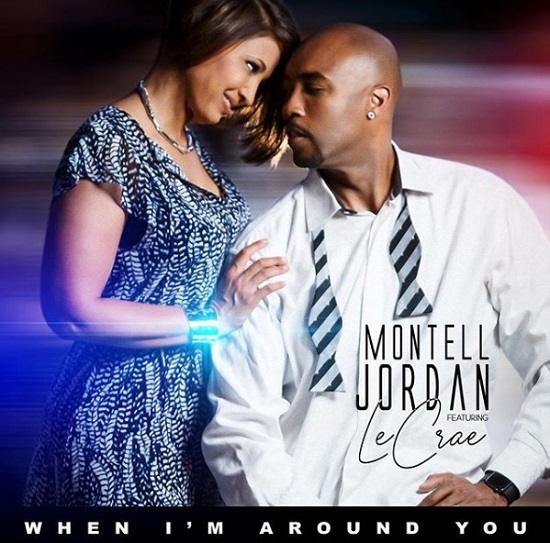 The moment many R&B lovers have been waiting on for years now is here; Montell Jordan has returned to the genre with a new single. Today he's released the brand new song "When I'm Around You" featuring rapper Lecrae.
The uptempo love song takes an influence from his roots in 90's R&B and proves he still has a lot to offer. "When I'm Around You" is a love song dedicated to his wife who is also pictured on the single cover.
This is the first R&B song that Montell has released since he left and joined the ministry a decade ago. Although he has come back to performing from time to time, up until now he had not released a new R&B song.
As Montell exclusively revealed to us on a recent episode of our SoulBack R&B Podcast, that has all changed in recent months. Things have now begun to move forward with the release of this new single.
This is expected to be the first offering from his upcoming album. As Montell explained to us on the podcast, he plans to keep things classy even with a return to secular music.
Montell's previous album "Let it Rain" was released back in 2008.