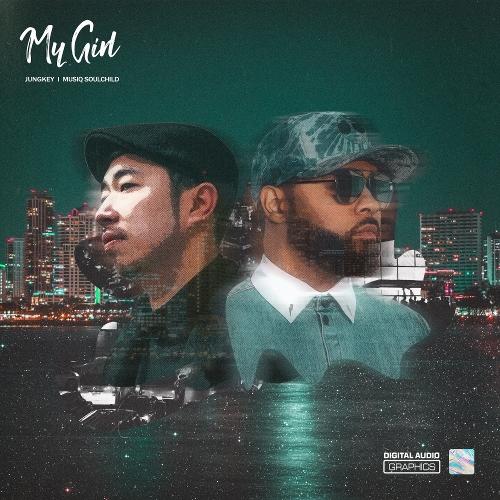 Legendary soul singer Musiq Soulchild links up with South Korean producer Jung Key for the creation of their new single "My Girl". The song is a timeless ballad featuring a beautiful backdrop that allows Musiq's stunning vocals to shine. In fact, the emotional love song is reminiscent of the singer's earlier work on previous hits like "Who Knows" and "Don't Change".
Although hearing amazing ballads like this are a rarity these days, the high quality of "My Girl" does not deviate far from what Musiq has been creating in recent years.
Back in 2017, we applauded him for his ambitious and successful double album "Feel The Real", which landed on our Top 10 R&B Albums of the Year list. Just a year before that, he released "Life on Earth" which was also a quality album and made our 2016 year end list.
Jung Key released his debut album "Emotion" back in 2014, and also featured Sisqo on his single "Without You" in 2015. He also just released his latest album "Retro" in late 2018.