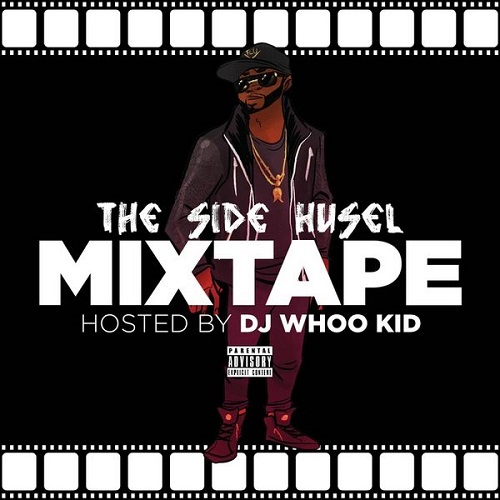 Many of you are likely familiar with Musiq Soulchild's persona projects. The first one he introduced was The Husel, and released the debut album "Husel Music" back in 2014.
Now he returns with a new mixtape called "The Side Husel". The project features ten all new original songs, and finds him picking up right where he left off after the original album.
In case you missed it, we caught up with The Husel a few years back for an interview. During the sit down, which you can read here, he gave some insight into what he was looking to do with this persona. Here is an exerpt;
The Husel: What's actually happening is that The Husel is part of a persona project. I'm releasing more coming soon. Just like people put out albums, I'm putting out personalities because I have all this creativity. I felt it was a little unrealistic and unfair to not maximize on my creative abilities. Everyone wants to do their thing and some people want to stay in their lane. That's fine and I don't need to imply that in any way. However, I don't know how to sit still. I'll pat myself on the back for sticking it out for as long as I have for one lane. That wasn't easy. And not only sticking it out, but it was living out other people's requests. I repurposed it and put myself into it which is why it feels the way it feels, but there's a difference when something comes to you and you present it and something that comes from you. It's a whole different energy. Now I feel like being The Husel and these other personas that I'm going to come out with soon, you guys are going to get more of me. Don't get me wrong, I'm still going to do the other thing, but it needs an overhaul. I need to be authentic with myself about it. Anyone can go to a job and fit themselves within the criteria. It's a whole different thing when you start your own business. It's just a different vibe and I feel like you guys are worth that much. All you supporters of the other brand, don't worry because it's coming back. I'm not putting it out like any old thing. I'm going to do my best to give you the best work I can give you guys.