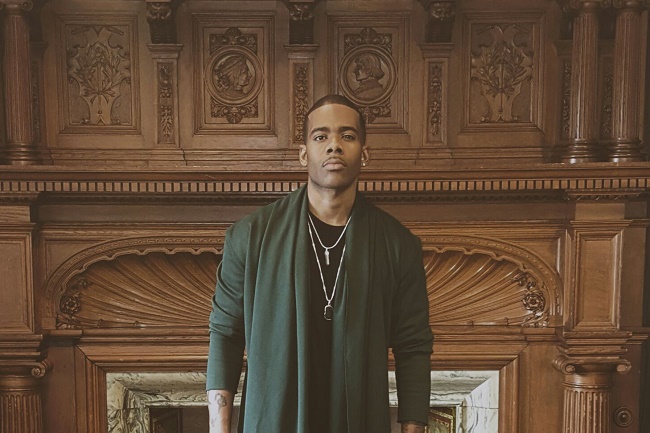 It's pretty amazing when you think about the fact that Mario has been in the game since 2002. Prior to his departure from his previous label, Mario had been releasing music non-stop for a decade. After departing from RCA records and solidifying his independent label New Citizen, Mario is poised for a comeback. He just released the new single "I Need More" which will be followed by his first album since the 2009 album "D.N.A.". YouKnowIGotSoul had a chance to talk to Mario about his plans with his upcoming album, some of the collaborations that could potentially be happening including one with Tori Kelly and his vision with New Citizen. We also talk to him about the unreleased project "Never 2 Late" that he was supposed to put out last year.
YouKnowIGotSoul: You just dropped the video for your new single "I Need More". Talk about the concept behind the song and the video.
Mario: The song really talks about how we have these lifestyles. I've lived this lifestyle as an artist and sometimes we get caught up in the fun, women and partying. But when you really sit back and think about it, it's not what fulfills you deep down inside and there's much more to experience in life than just that. It's one of those records that represents the balance between your higher and lower self. The video, I wanted to create a world where we describe strength and togetherness. I just wanted to make it relevant and have it be about fighting for what you believe in. I also wanted an entertaining video where I showed you different sides of myself. Just my style, swag and my creative perception in general. The whole concept of the video I created and I got that vision from the moment I decided to shoot a video for it and it came together well.
YouKnowIGotSoul: The last time we spoke, you had just finished working with Scott Storch. I know you guys were working on a project called "Never 2 Late". What happened to that project?
Mario: Well Scott and his partners are in a legal situation right now that's holding back the album. The whole project was going to be a throwback R&B and Pop type of album. It was a lot of RB. It wasn't really that current, but it was good. I think a lot of those songs are held up legally in some situations, but I think Scott is an amazing producer. I would definitely work with him again in the future, but I'm working on a new project that I'm focusing on right now. As you can see, I'm moving forward with the label. I'm putting out content and the visuals. I'm excited just about the new endeavors and where I'm at right now.
YouKnowIGotSoul: One of the things you had mentioned to us was that you wanted to create more of a universal sound. Is that still the focus on the new album "Paradise Cove"?
Mario: Absolutely. I think when I say universal, it means making a project that everybody can enjoy but also a project where they're getting closer to you. That's why I decided to shoot the visuals for "I Need More" like I did. If you watch my Instagram and the quotes I wrote, everything is personal and it's all coming from me. You'll have more of that approach visually and marketing wise. A universal sound is also about having everybody be able to relate to it whether you're in New York, LA, London or Australia. You have to be able to universally be brought back to a place where they can relate to you as an artist. I have R&B records on there. I have Reggae vibes on there and R&B/Hip Hop records. It's an overall great sounding project and every record has meaning behind it.
YouKnowIGotSoul: On your Instagram, you posted a clip of a song and you tagged Tori Kelly on it. Is that a collaboration between you two?
Mario: We shall see. *Laughs* It's definitely something I'm working on for sure. I'm actually finishing up the song this week. The record is called "Hurry Up". It's one of my favorite records on the project. It's very raw, simple and it's just me, my voice and a piano. It's a concept that is very universal. Sometimes we don't appreciate what we have until it's gone. The concept about the song is showing someone you care about them before it's too late.
YouKnowIGotSoul: What other songs can we look forward to on the project?
Mario: As I'm finishing up, I'm really exploring. I have a song called "Help You" which has more of a Reggae/R&B vibe. I'm exploring with some R&B/EDM undertones as well. I'm keeping the R&B top line on top of it. I'm experimenting with some acapella type of vibes where I just put different sounds in my voice and be a little more psychedelic. I'm doing more than just making songs for the radio. I want it to be a well rounded sounding experience.
YouKnowIGotSoul: It felt like your previous label was trying to push you in that Urban AC lane. I know you weren't too comfortable with that. Do you feel you still have a lot more to offer?
Mario: I don't think there's anything wrong with it, but it's like you're putting a box on yourself creatively when you start focusing on Urban AC. Just where I am mentally as an artist, I don't really fit into that category. Other than that, I don't think there's anything wrong with Urban AC. It's just not as fun to me and it's hard to get as creative as you'd like in that category.
YouKnowIGotSoul: The "Fireball Tour" was your first stab at doing something independent. Did you feel it was successful?
Mario: It was all about the core fans. It was a short lived situation and I like to try new things. It was cool. I learned a lot about where I wanted to go. The level I want to play at is much higher than that. I went back to the drawing board and now we're coming back. My label New Citizen has a new approach now and a new vision. It's something that's more authentic and I'm raising the bar a little bit for myself in terms of creatively and musically than I was before.
YouKnowIGotSoul: When we first spoke, you had just launched New Citizen. One of things that stood out to me then was your idea of partnering up with major labels for single releases. Is that still the approach?
Mario: With a major label, part of it is that it has to be the right situation. As of right now for me, it's about getting my feet wet and building it from the ground up and really making sure that every time people see a visual or hear a record, the quality and the brand name is intact. Labels come in and they look at things they can capitalize off of. Right now I'd like for it to be just me. I have some big things coming in the near future. As far as major labels, if it was the right situation then I'd entertain it. As of right now, I'm happy with the independent route.
YouKnowIGotSoul: In R&B right now, you're either doing Urban AC or creating trap music. Where does Mario fit in 2016 music?
Mario: I definitely see myself making classic R&B records with somewhat of a trendy vibe to it. I definitely wouldn't say trap. I think that "I Need More" was my attempt at dibbling in the trap sound, but still keeping it very melodic on the top line. The album itself is going to be a little more progressive, but still R&B. It definitely won't be trap. It'll be musical and definitely R&B. It's going to be Mario. It's what you want Mario. You want something that's relatable and a project that you can listen from top to bottom and enjoy.
YouKnowIGotSoul: It hasn't been the easiest being a Mario fan because you have so many projects that were supposed to come out like the "Truth Be Told" mixtape and the "Never 2 Late" project. How difficult has that been for you knowing all the fans are waiting?
Mario: It's really frustrating and difficult. There are so many layers to a project. A lot of times we just get to finishing the music and then I'll visuals ready, but then something goes wrong and all of that gets pushed back. That's why I was so adamant about forming New Citizen because I know none of that will happen. I'm not going to wait on anybody to put out music or a visual. Everything I will do is on my own. I'm not waiting on anyone. Before I had people on the project financially with business partners. Now it's just me and my fans. It's just me getting the music out no matter what. We're definitely not going to have any of those issues anymore. I think those days are over for me.