New Edition just made their stop at the Prudential Center in Newark, New Jersey last Sunday (3/19/23) as a part of their "Legacy Tour", and we had the privilege of catching this unbelievable performance. Joined by legends Guy, Keith Sweat and special guest Tank, this show of course turned out to be a must-see for R&B lovers. With the energy of New Jack Swing, the feel from the classic 80's/90's era of R&B, and the unique style that each performer brings, it's no wonder this collection of R&B artists was a perfect mixture.
Tank hit the stage first to open the show up with his powerful vocals and smooth slow jams. His ability to control the stadium crowd without the need of extra stage elements was extremely impressive, and it shows us exactly why he was put on this lineup with such top-tier musicians. Although Tank is the most "modern" of the artists on this tour, his sultry vocals and lyrics provide a style familiar to that of Kieth Sweat's content, making it both enjoyable for his fans and fans of R&B in general. Performing a mix of songs like his classic version of "I Can't Make You Love Me," and new songs off his recent album R&B Money, his part of the show is exactly what you'd expect from a R&B concert. Overall, Tank was a great opening act who made this huge stadium feel like an intimate venue.
Guy came out next and brought a different more energetic approach in their performance. With moments such as Teddy Riley on his vocoder/keyboard synth and dance breaks where the Hall brothers (Aaron and Damion) where moving around to routines straight from the early 90s, this part of the show incorporated some really fun elements. Of course due to the energetic feel of New Jack Swing being embodied in their sound, the crowd was singing and moving right along with each member. The chemistry the three still had on stage is also pretty remarkable. When performing songs like "Piece of My Love" or "Wanna Get With You" , the trio moved with smiles on their faces, showing how much they still enjoy it (and we know the crowd did too).
Kieth Sweat entered the stage as the third performer with a confidence and swag that makes it feel like he never left the stage. Similar to how Tank has an amazing presence on stage that makes you slow down and watch him sing, Keith is able to make the crowd feel every beat and lyric. Performing hits like "Make It Last Forever", Keith's vocals sound just like he is in the studio, hitting notes that you would not believe. His multiple smooth outfit changes were also a nice touch as well. Although he performed with many background dancers and stage visuals, they proved to be less of a distraction and more of an addition to his own presence. Bringing Riley out again for a version of "Just Got Paid" during his set time makes this whole performance feel like a well thought-out and tailored show.
Even after all these amazing songs and performers, the night still hadn't truly begun until New Edition hit the stage. Rising from below the stage, all six members of NE emerged through smoke in matching blue outfits just like from moments out of their performances from their prime. This dream-like entrance matches your expectations of how these legends looked in the music videos we grew up loving. New Edition came out with a bang performing "Crucial" and jumping straight into Johnny Gill's "Rub You The Right Way", which was the perfect preview of how the rest of the night would go. They performed songs that the group made as a whole, songs they individually made, and even songs from Bell Biv Devoe. Hits like "If It Isn't Love", "Candy Girl", Bobby's "My Prerogative" and Ralph's "Sensitivity" were all accompanied by their classic dance routines, and they didn't miss a step. There's no wonder why they are selling out arenas 40 years later. There is something truly special when seeing all members of New Edition on the same stage after all these years, and it's truly hard to find words of how effortless they make it seem.
Overall, New Edition, Kieth Sweat, Guy, and Tank proved that performing is second nature to all of them. Although full of music from older generations, the "Legacy Tour" manages to keep it modern and relevant. Incorporating older elements with new content such as Tik-Tok videos for "I Like" make it enjoyable both for people who grew up with the music and younger people who are just hearing it for the first time. It's evident that these artists still act and move as they are in their prime, providing the audience with a great show and a great time. We highly recommend making your way to a stop in a city near you so you can experience the greatness for yourself.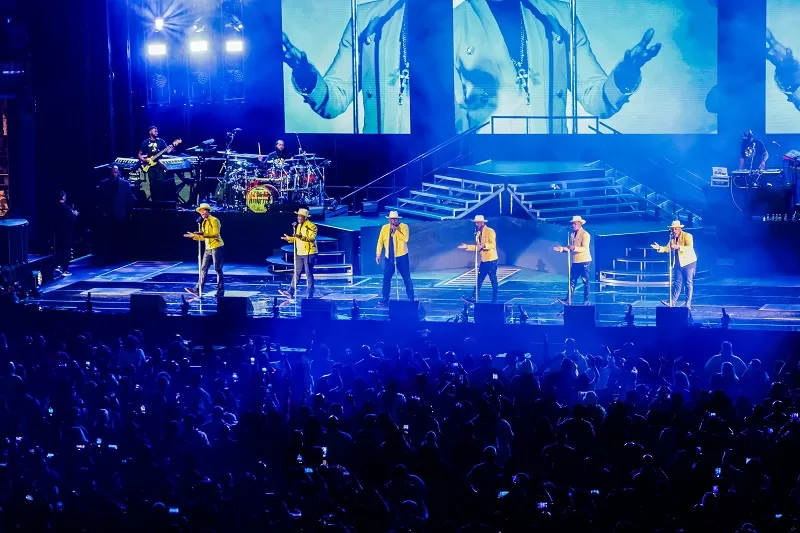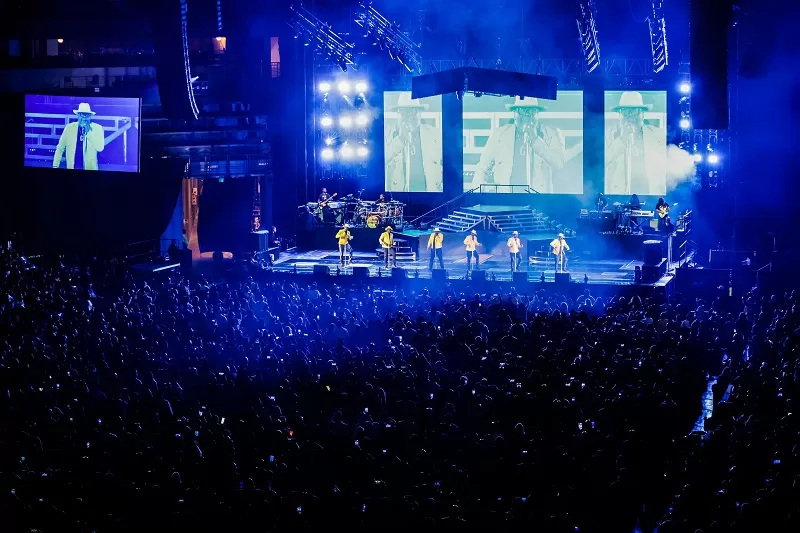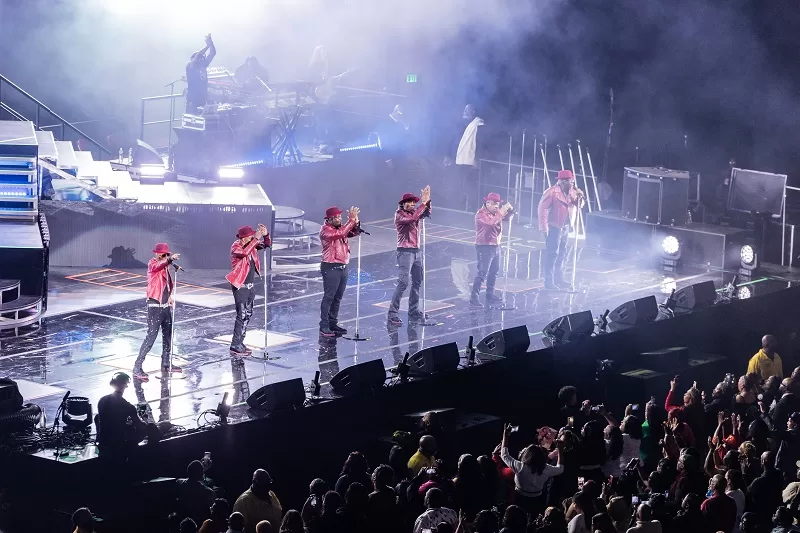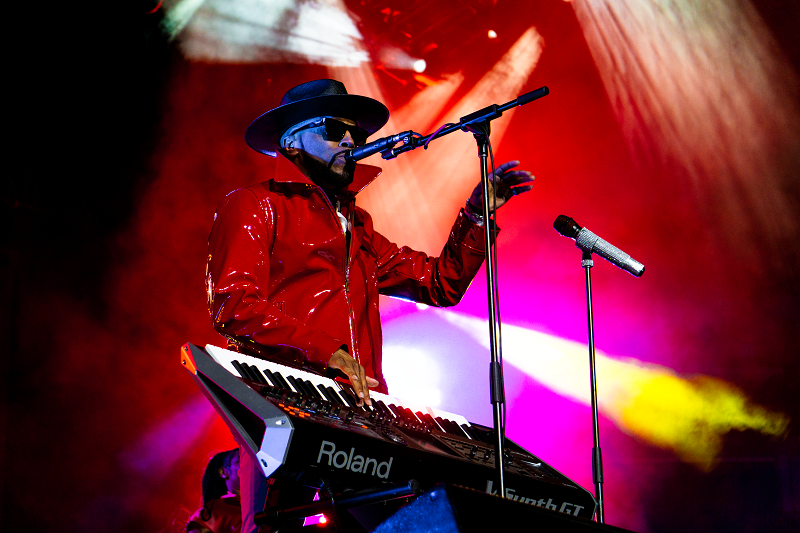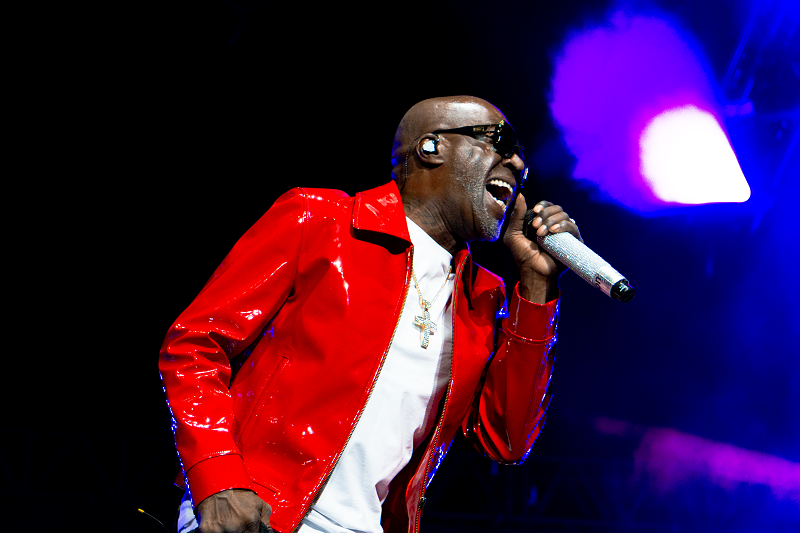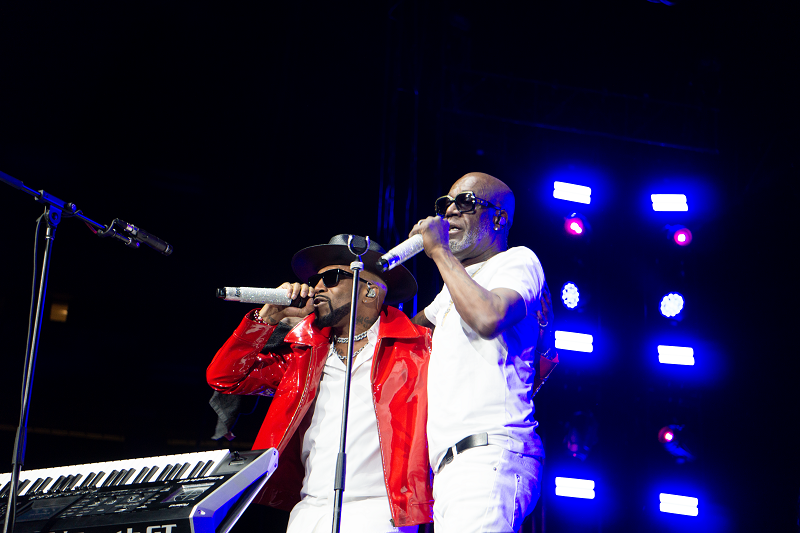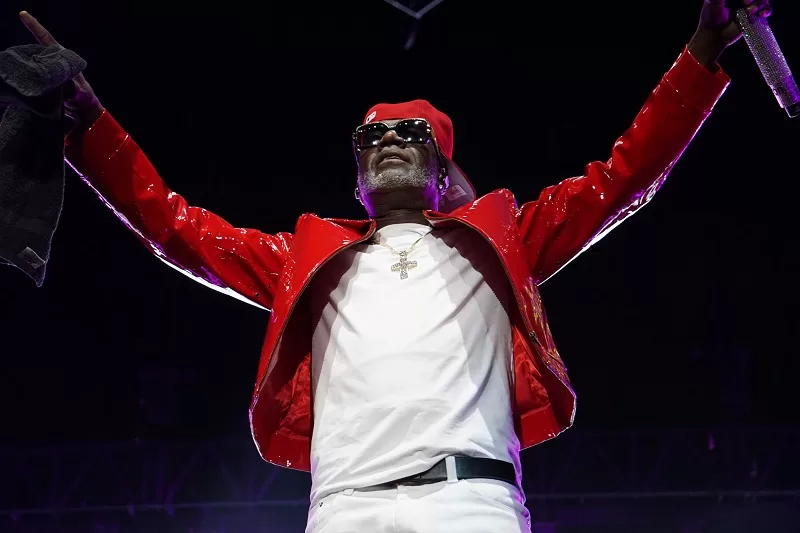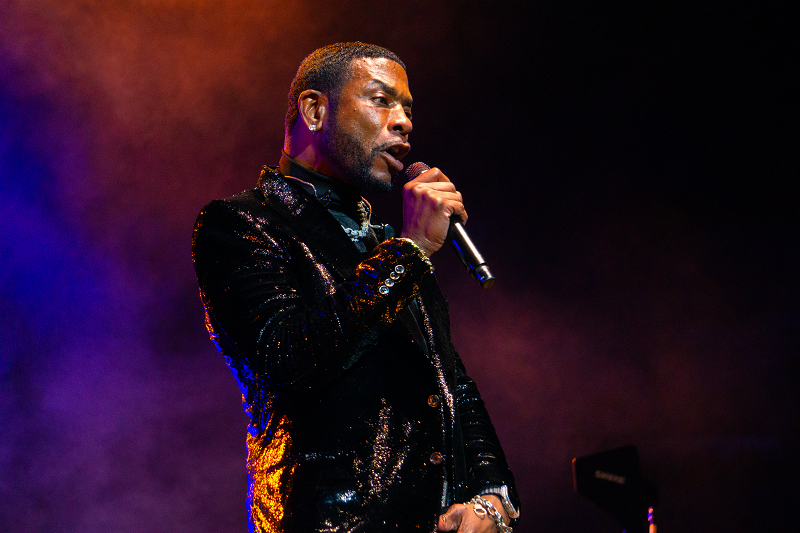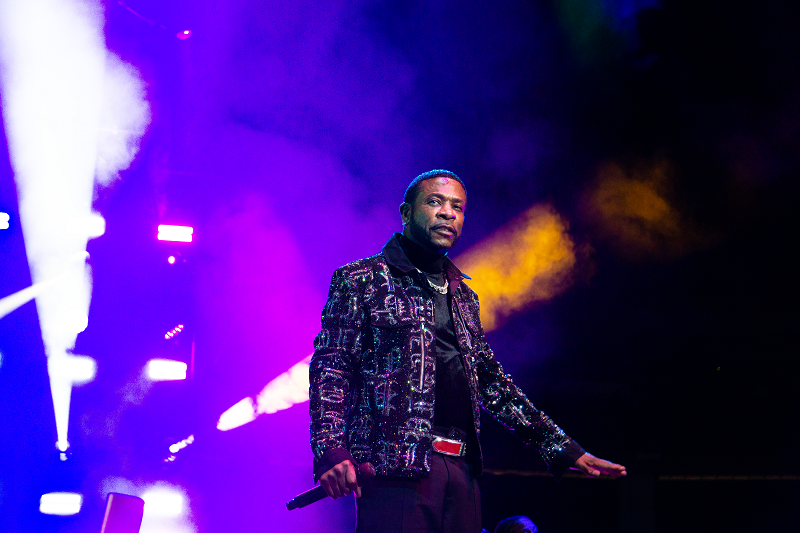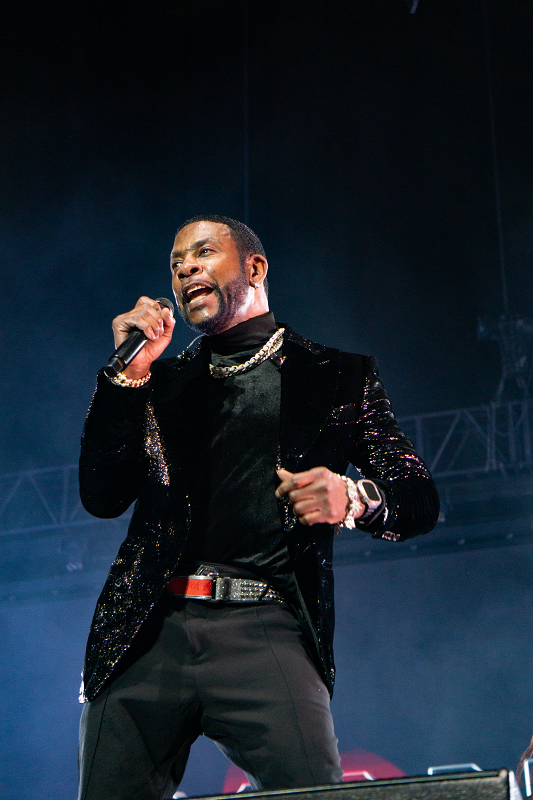 New Edition photo credit: Keenan Hairston for The Black Promoters Collective