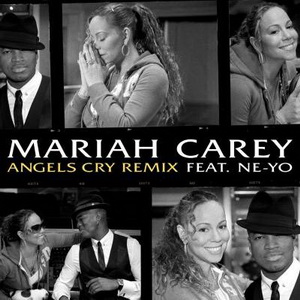 "Angel's Cry" remix is the first single that will appear off Mariah's upcoming "Memoirs of an Imperfect Angel" (Remix Album).
This is a beautiful ballad between these first time collaborators and you can definitely feel Ne-Yo's influence on the song.
The remix album is due out in late February and features remixed version of songs from "Memoirs" as well as brand new songs that didn't make the original album.