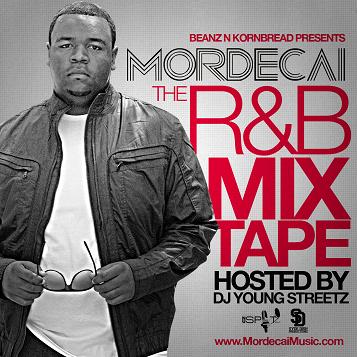 Mordecai makes for one imposing presence, but it's the sleek, sexy sound of this R&B crooner for the new millennium that sets him apart from the rest of the R&B world.
As many great R&B singers and musicians do, Mordecai developed his interest in music in the church in Toledo, Ohio. As the son of a preacher, he found his way to playing the drums as he moved to Houston, Texas and absorbed the soulful atmosphere that helped mold one of his key influences, Al Green. For many years, Mordecai continued to work in music away from the microphone, including years as an accomplished songwriter.
However, as he draws from his past in the church and influences as funky as James Brown and smooth as Frankie Beverly, Mordecai has found his proper place in the front of the stage.
There's a youthful exuberance in his club-ready, sexy songs, while allowing listeners in on a little bit of himself at the same time. The Toledo native has found that perfect mix while bringing his own style of R&B, pop, hip-hop and neo-soul to the scene.
Now under the production team Beanz N Kornbread, Mordecai is now poised to shine even brighter as the next great R&B singer.
Click Here to Download