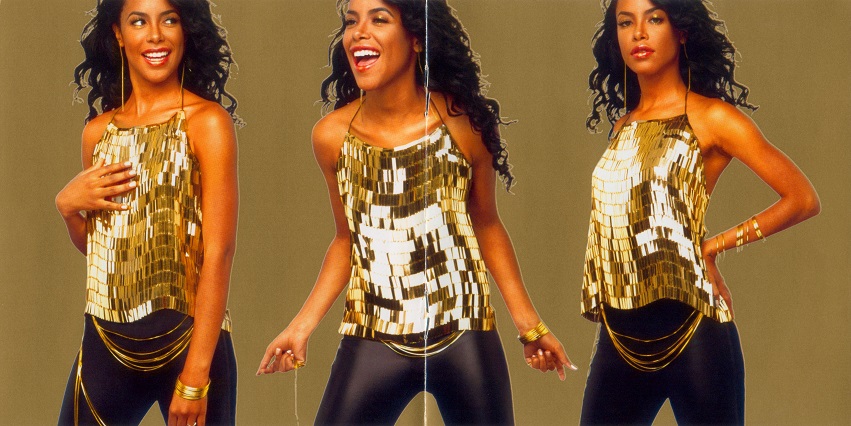 The moment that Aaliyah fans have been waiting on for many years now has finally arrived, the opportunity to hear a new unreleased song by her. Courtesy of producer Timbaland, who she collaborated with extensively over the course of her career, we have the song "Shakin" which he just included on his new mixtape "King Stays King". This version of the song actually features raps from Timbaland and Strado, and was written by Static Major.
The original version of the song was produced by KeyBeats (Rapture Stewart and Eric Seats), labeled as "He Keeps Me Shakin" and was actually left uncompleted. As you might know, the duo was enlisted by Blackground to produce many of the songs on her final album "Aaliyah", such as "Rock the Boat", "Loose Rap", "Extra Smooth", "U Got Nerve", "It's Whatever", "Those Were the Days" and "Messed Up". Much of those songs were created in Australia while Aaliyah was off recording her movie Queen of the Damned during the day, and most were written by the later Static Major.
As for "He Keeps Me Shakin", the origin of the song is unknown, but it was presumably recorded around 99/00. In the original version of the song, you can hear many of the same elements in the production that KeyBeats used in the songs for her final album.
Although we've had Aaliyah's vocals included on songs by Drake and Chris Brown through the years, as well as producers popping up with rumors that they'd be putting out her new album, there is still no information on Aaliyah's next album.
A few years back, we did an in depth article on Aaliyah's self titled and final album, speaking with all of the producers on the project to get some background on how it came together.